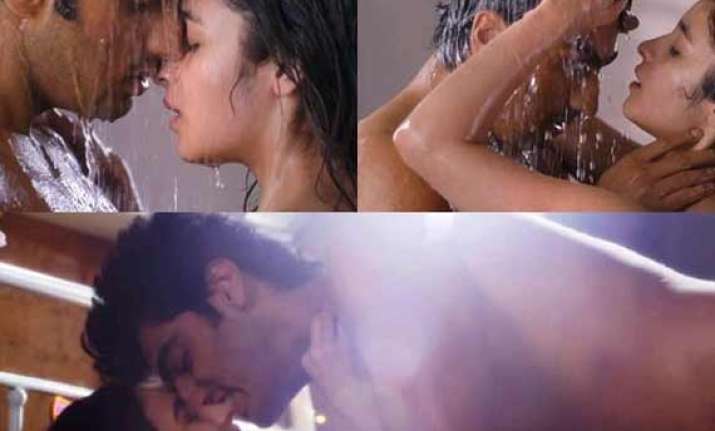 Mumbai: Bollywood actress Alia Bhatt today said she does not think her filmmaker father Mahesh Bhatt will have any objection to her doing intimate scenes on-screen.
Alia shares a few intimate scenes, including a lip-lock sequence, with
Arjun Kapoor
in their next film '2 States'.
When asked if her father is comfortable with the intimate scenes she does on screen, Alia says, "Have you seen my father's films (as they are bold)? On screen I am not his daughter. I am an actor. I don't think he will have any problem."
The film '2 States' is based on Chetan Bhagat's novel of the same name. Alia plays Ananya Swaminathan, a south Indian, while Arjun plays a Punjabi.
 The story is about boy meeting a girl and they both falling in love with each other and willing to marry, though their parents object to it.
To a question if they are in love in real life as well, Arjun said, "Why do you think this way? Alia and I are friends, we had great time working together." Alia feels it was not right to say this. Both of them were present at a promotional event of the film.
When asked what loves means to him, Arjun said, "For me love is companionship, just being yourself with the one you love, sharing comfort level. Love has no boundaries, love doesn't see caste or social strata, one cannot calculate and fall in love." Alia seconded his definition of love. The film is produced by
Karan Johar
and will release on April 18.