Follow us on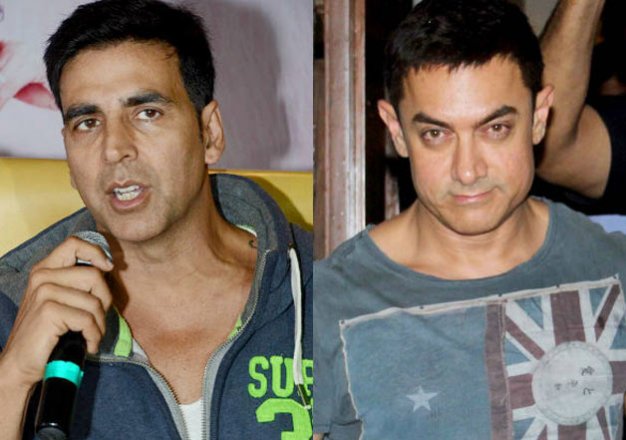 New Delhi: After film fraternity members like Anupam Kher, Ram Gopal Verma and Rishi Kapoor criticised superstar Aamir Khan for his remark on intolerance, Akshay Kumar has joined the club. At a recent media event, Akshay pointed out that he is proud of the nation he lives in.
Yesterday, at this year's edition of the Ramnath Goenka Excellence in Journalism Awards, superstar Aamir Khan said that for the past seven or eight months the country has become highly intolerant. He also added that this scenario has prompted his wife Kiran Rao and him to consider leaving the country.
During a media interaction for his next movie 'Airlift' Akshay said, "What should I say, I am proud to be Indian."
The intolerance issue gained momentum after many filmmakers returned their National Awards.
Expressing his views on the 'Award Wapsi', Akshay added, "Everybody has their own mindset I believe one should not harm anyone or damage any property whatever protest be it should be done peacefully."
This reply from Akshay Kumar clearly says that he is not on the same page as Aamir Khan.
Since this morning Aamir invited a lot of hatred for himself after his controversial statement. Anupam Kher asked Aamir when 'incredible' India became 'intolerant' India for him.
Rishi Kapoor had also given Aamir heroic lessons through his tweet; "Mr.&Mrs. Amir Khan. When things are going wrong and the system needs correction, repair it, mend it. Don't run away from it. That is Heroism!"