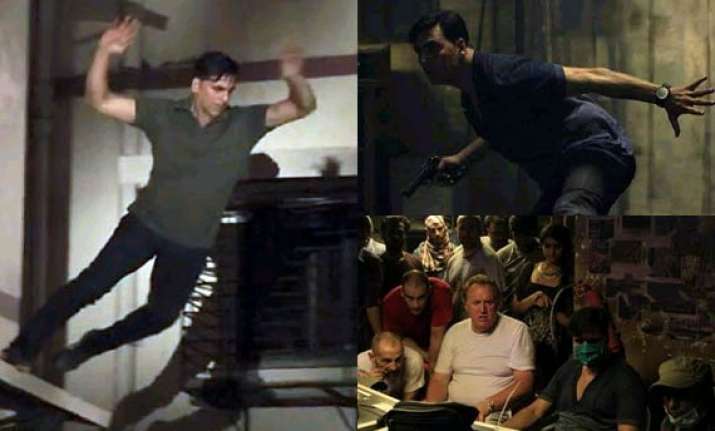 He was the action star. He is the action star and he will remain the action star.
Fit as a fiddle, action titan
Akshay Kumar
has embarked on a new exciting journey with his forthcoming thriller "Holiday: A Soldier Is Never Off Duty", in which he will try AKIRU, a form of martial art.
"Action will be taken to a new level with 'Holiday', in which Akshay's physicality will be put on full display," said an insider.
To take viewers through the new thrilling ride with this new style of action, the makers roped in renowned British stuntman Greg Powell, known for his work in Hollywood's super hit franchises such as "Harry Potter" and "James Bond", to ensure that the novelty of each stunt is executed with perfection.
In fact, the makers take pride in associating with Powell for his first Bollywood project.
Resting on Akshay's well-muscled shoulder, the film promises to be a refreshing break for the movie buffs, served in the recent past mostly with southern-styled stunts.