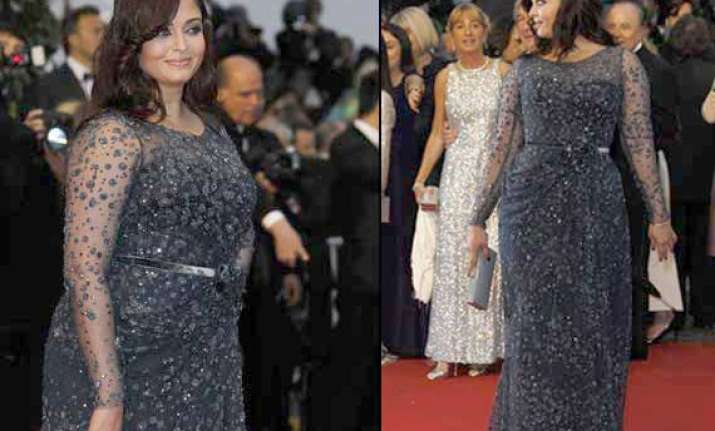 New Delhi, June 9 : A recent poll on Bollywood diva Aishwarya Rai Bachchan's weight gain, conducted by Yahoo! India on  Front Page and OMG, saw a whopping 2 lakh  votes with a majority of 64  per cent in favour of giving the star privacy by 'leaving her alone', says a press release. 
36 per cent respondents however sa id Aishwarya needs to lose weight.  
Aishwarya has been attracting lot of attention on her post-pregnancy weight-gain from the fashion and mainstream media. 
From her first public appearance  since motherhood for the French National Day celebrations to the more recent Cannes Red Carpet – her weight has invited  a deluge of comments.  
Opinions in fashion and media have swung between advising her to follow in the footsteps of Victoria Beckham and Angelina Jolie and get back to her pre-pregnancy figure, to walking her own path and celebrating her new body shape. 
The results of the poll administered to Yahoo! users in India clearly reflects that contrary to the ongoing intense public debate on Aishwarya's weight gain, Indian netizens actually are in favour of desisting from this spotlight on her, and would rather 'leave her alone'.
In a remarkable shift from the usual celebrity frenzy, online India seems to prefer not to interfere, and give the star some respite from the scrutiny on her weight-gain.