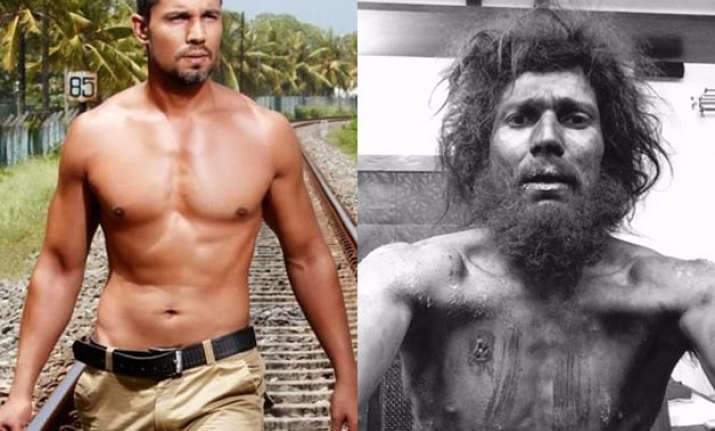 New Delhi: Actor Randeep Hooda has taken method acting in Bollywood to an entire new level, something which was evident from one of his looks for his upcoming next, 'Sarabjit'. The actor lost 18 kilos in 28 days to perfect the role of an Indian national kept in a Pakistani prison for 23 years. In April 2013, Sarabjit was attacked by his fellow inmates in Lahore jail and he succumbed to his injuries on the way to hospital.
Randeep's monumental transformation for the biopic left everyone awestruck. His hard work was appreciated by one and all.
Speaking about how torturous the entire process was, Randeep told a leading daily,
"I was a muscular 94 kg at the time and while it's easy to burn fat, it's hard to lose muscle. I was expecting to shoot the portions when Sarabjit was a pahalwan in his village and then slowly shed weight. The decision came as a shock and led to a period of physical and mental torture."
Omung Kumar, the director of the movie wanted a skeletal look of Randeep for the film. To attain the impossible, Randeep followed a strict diet curated by his sister, Dr Anjali Hooda-Sangwan. The diet allowed him only 500-600 calories per day, with a few cheat days where he was allowed starch.
Giving in more details, he said,
"Like I do with everything else, I overdid this too, going on a zero calorie diet without realising the body needs sugar to function. The lack of it almost drove me crazy. I was thinking about food all the time, there were days when I was so hungry, I couldn't sleep. There came a point when I wasn't even allowed an apple and was so emaciated I could barely walk."
Randeep's condition was so bad that drink on New Year's Eve made him "dizzy" and forced him to return home.
Despite such an ordeal, Randeep couldn't hide his excitement for his upcoming next.
"I've done my job, now it's someone else's headache. I used to be attached to my work, but after the recent demise of my friend, Mario Mindou Chung, I've learnt to let go,"
the actor added.
Featuring Aishwarya Rai Bachchan and Richa Chadda as well, 'Sarabjit' will release on 20th May 2016.