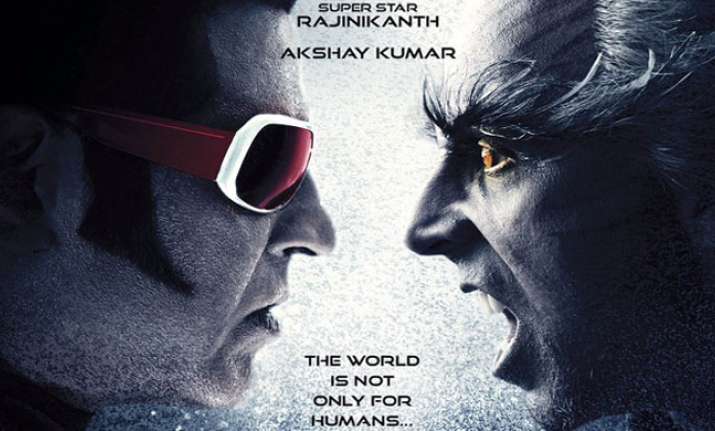 'East India Company left India in the year 1947 because Rajinikanth was supposed to be born in the year 1949," reads one of the famous jokes on the Thalaiva.
Today, looks like the joke makes some sense.
For his upcoming movie 'Robot 2.0', Rajinikanth, has not only shown the door to foreign crew members, but also used the desi VFX technology for his upcoming movie. Even the technical heads working for the film are all Indians.
Above all, the movie is completely shot India. The last scene of the film was shot at New Delhi's Jawaharlal Nehru stadium.
"As a group, we are UK-based. But we decided to shoot everything in India this time. This movie will be India's 'Crouching Tiger, Hidden Dragon', the internationally acclaimed Chinese movie," Raju Mahalingam, COO, Lyca Productions, makers of 'Robot 2.0,' told Economic Times.
This could be just a beginning of "Make in India" in Bollywood, with big budget Bollywood movie producers otherwise opting for Firagni crew members and import the latest technology. Of course, this is besides their love for cinematic foreign locations.
'Robot 2.0', with the mega budget of Rs 350 crore, is said to be the most expensive movie ever made in India. The movie, set to hit the silver screen in October, would be released in seven languages including Japanese, Korean and Mandarin.
Media reports suggest that Rajinikanth decided to go desi following a request by Prime Minister Narendra Modi, in line with his clarion call to 'Make in India'.
"BJP insiders who spoke off record said the PM had had a word with Rajinikanth a few months back when work on Robot had just begun and had suggested that the much-anticipated film can promote the Make in India theme" the Economic Times report said.
Bollywood Super star Akshay Kumar is playing a villain in the much-awaited film.
AR Rahman, cinematographer Nirav Shah, VFX designer Srinivas Mohan, Oscar Awardee sound designer Resul Pookutty are some of the famous names working behind the camera in 'Robot 2.0'.