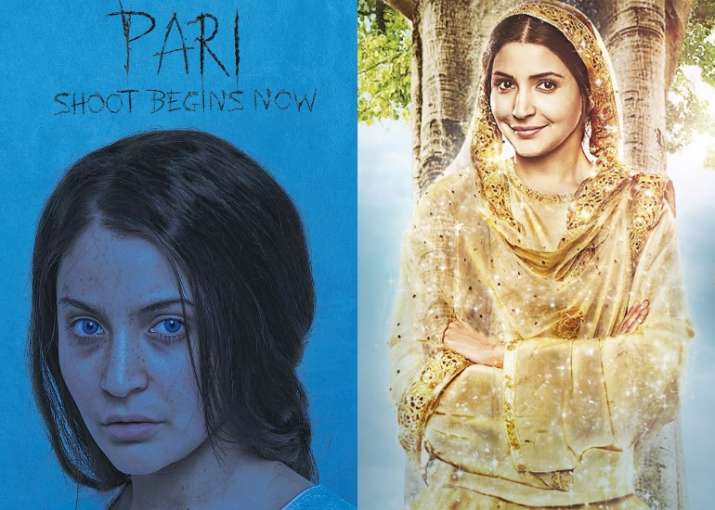 Anushka Sharma- a name that brings about myriad pictures in our mind where she's seen essaying diverse roles with perfection. This morning, Anushka gave a daunting surprise to her fans with the release of her third production venture, Pari's poster. Mind you, don't get deceived by the name, as Ms. Sharma is looking far beyond a sane being's perception of the word 'Pari'. It won't be an over-amplification to say the first look itself will send the shudder down your spine. Anushka looks unrecognisable with the freckles on her face. The intended bluish tone and an abominable gaze of the actress adds the further chill to the poster.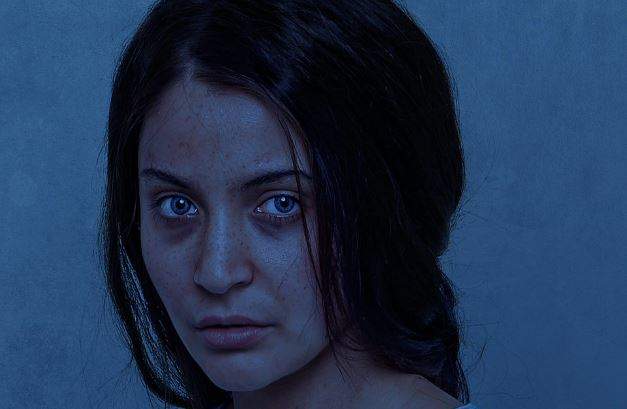 first look of pari
Pari Vs. Shashi: Whom do you fancy? 
A gentle reminder that it's not the first time Anushka Sharma has been playing a ghost on screen. Throwback to the beginning of the year, when the actress had triggered a laughter riot among the audience with her 'Friendly Ghost' avatar.  We've never loved a ghost as much as we loved Anushka as Shashi in Phillauri.  Just a few months later, she is back into the horror genre, but this time with a serious haunting experience. Shashi and Pari are two different sides of the same coin. While the amiable look of Shashi gave a sense of warmth to the viewers, the detestable gape of 'Pari' can throw you into countless sleepless nights. We're expecting a conjuring-style Bollywood horror movie. A genuine horror movie after a long time will be a moment of respite for the movie buffs in India.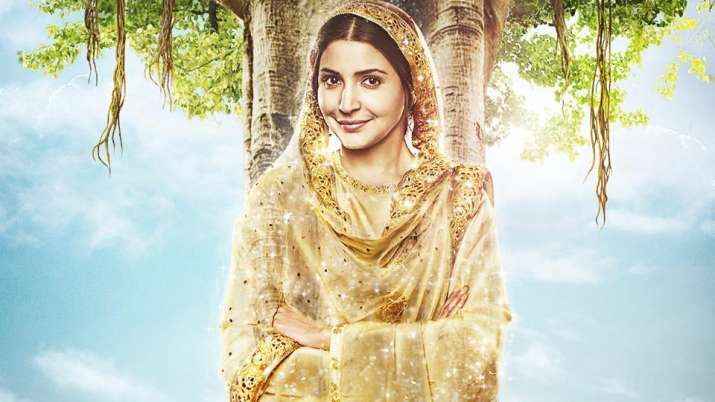 anushka sharma as Shashi in Phillauri
Anushka Sharma and her vivid avatars 
Anushka Sharma is one such actress in Bollywood who likes to experiment greatly when it comes to her roles. Ranging from NH10 to Phillauri, you can see a massive assortment in the roles she pick. In NH10, Anushka stunned her fans with her ferocious fighter side shedding blood to avenger her husband's death. Despite the blood and gore, she was a sheer delight to watch with an iron rod in her hand. Not many expected the same actress who portrayed a bubbly 'Shruti' in Band Baaja Baaraat, to play the role of unforgiving Meera in NH10.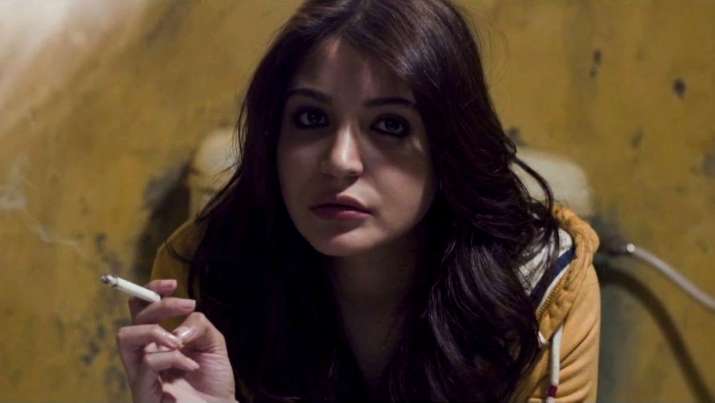 Anushka Sharma in NH10
With Phillauri, Anushka brought a fresh phenomenon of friendly ghost and historical flashback on big screens. Her gullible persona in Phillauri and hopeless lover-cum-writer avatar as Shashi managed to garner much critical acclaim. Though, the movie didn't succeed to earn impressively at Box Office, Phillauri remains to be one of the riskiest experiments ever attempted by our Bollywood actresses. 
Yet again, she's hear to break through the monotony. No more girl-next-door, no more playing damsel in distress. It certainly a time for action! Not much have been revealed about her character 'Pari', but this movie is definitely something we're looking forward to. Let's see if scary Anushka succeeds to cast her spell among her fans.