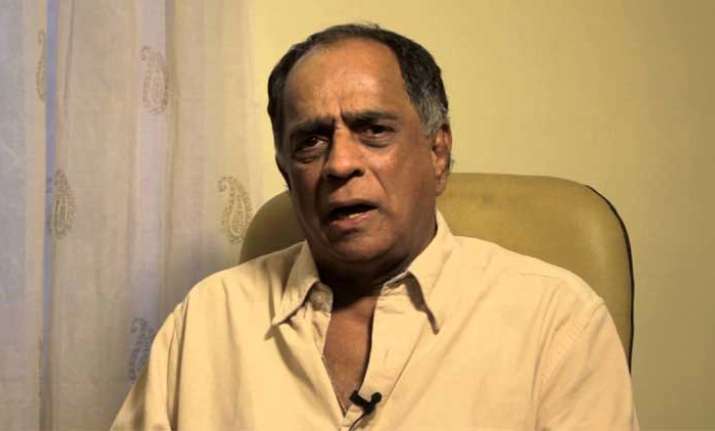 Central Board of Film Certification (CBFC) chief Pahlaj Nihalani has reacted to the rumours that stated that he will soon be asked to step down from his post. He said that he has not heard anything related to it from government and is ready to do so if asked. Nihalani added that he will swiftly leave his post and will also wish luck to his successor. The latest order passed by CBFC has prohibited films that have smoking or drinking scenes.
Sounding far from rattled by the rumours, Nihalani said: "So far, I have not heard any such plans from the government. I am sure my well-wishers are holding their breath. But they can exhale for now.
"As far as being asked to relinquish my post as the CBFC chairperson is concerned, I leave the decision entirely to the government. It was they who asked me to take over in January 2015. The decision to hire me was a complete surprise to me. I immediately took charge and began working to the best of my abilities.
"If now I am asked to leave, I'd do so just as swiftly, wishing my successor all the best."
There have been controversies galore over film content during Nihalani's stint as CBFC chief. Movies like "Udta Punjab", "Haraamkhor" "Lipstick Under My Burkha" and "Indu Sarkar" are cases in point.
But Nihalani feels a lot of ground has been covered by the CBFC in the two-and-half years of his stewardship.
"We brought in complete transparency in the process of film certification and we eliminated all middlemen and corruption. For this, I must thank my very efficient CBFC team. We all worked towards getting rid of the problems that plagued the workings of the censor board.
"This did not go down well with a lot of people who used to benefit from the earlier system of working in the CBFC."
"I repeat... I am only doing my job. I didn't formulate the censor guidelines. If the guidelines are changed, I'd be most happy to implement those changes. But until then, I will do my job as I am meant to. Please accept the fact that I won't get swayed by criticism, abuse and taunts. Accept my work method, or wait for the government to get rid of me."
It seems that the CBFC chief is unfazed will the criticism that he has been receiving for his work methods. 
(With IANS Inputs)
Also read:
Actors should set an example: CBFC chief Pahlaj Nihalani bans smoking and drinking in films
For more entertainment updates, follow our Facebook page