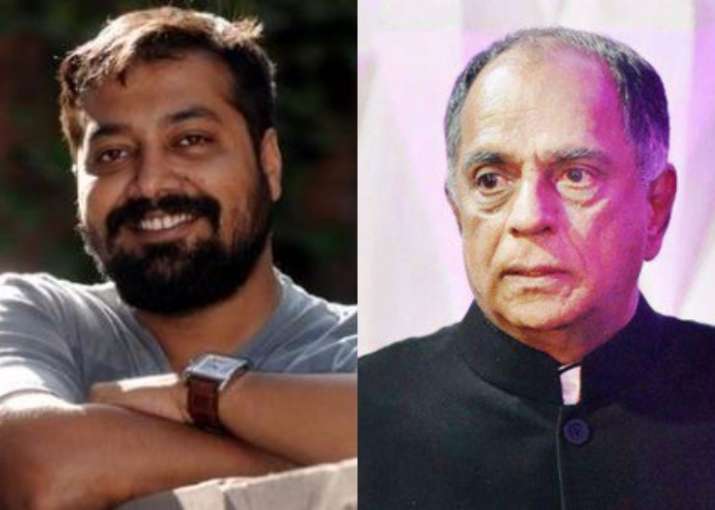 After the ouster of Pahlaj Nihalani as CBFC Chief, filmmaker Anurag Kashyap couldn't contain his happiness. Nihalani was accused by his colleagues that he was using CBFC for his personal motives and many inside the industry were unhappy by his working tactics. On Saturday evening, Times Now confirmed the sacking of Pahlaj Nihalani, while announcing the finalisation of Prasoon Joshi as the new CBFC Chief. As delighted as everyone was after his removal, Anurag Kashyap posted the videos that clearly indicated his heartfelt joy.  
Also Read: All about Prasoon Joshi, lyricist and poet who's set to replace Pahlaj Nihalani as new CBFC Chief
He posted an old video on his Facebook account 'Saqiya Aaj Mujhe Neend Nahi Aaegi' from the film 'Sahib Bibi Aur Ghulam'. The caption was cryptic but clearly indicating the happenings in the industry. It said, 'For the occasion .. playing on loop.. malt in hand ..' It was obvious which 'ocassion' Kashyap was talking about. 
An hour later, he shared a video made by Filter Copy which takes a jibe on Nihalani. The video has the song 'Channa Mereya' with superimposed faces of Anurag Kashyap and Pahlaj Nihalani, while the former CBFC chief bidding his final goodbye. He jokingly captioned the video 'I will sue Filter Copy'. 
Kashyap and Nihalani had a bitter episode at the time of Udta Punjab, when Nihalani demanded 89 cuts from the movie and removal of Punjab from the movie title. Nihalani even told PTI that Kashyap has taken money from AAP government, which was supposed to contest election in the state.
Also Read: Trolls surfaced after replacement of Pahlaj Nihalani by Prasoon Joshi as a CBFC Chief will make you laugh out loud!
At the same time, Anurag Kashyap shared another video curated by AIB taking a dig at former CBFC chief. The video shows Salman Khan and Govinda as Prasoon Joshi and Anurag Kashyap respectively. It seems like the filmmaker was having a field day on Twitter. He captioned the video 'I will also sue AIB… Mere kandhe se goli'.  
For more entertainment updates, follow our Facebook page