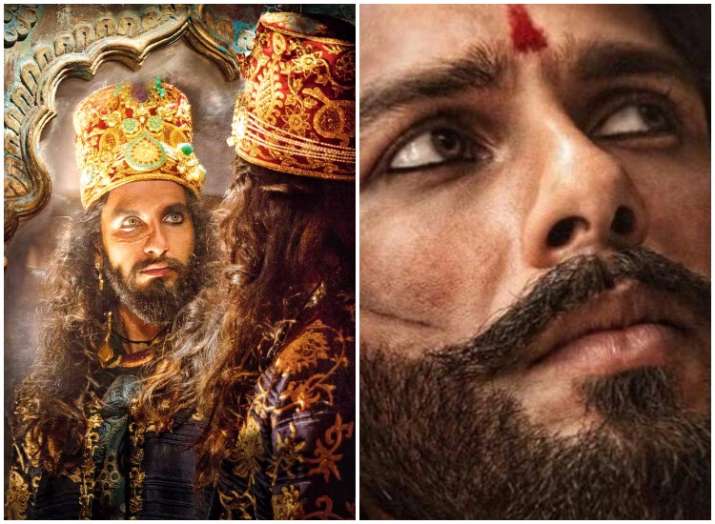 This December 1 is going to be a grand one as Sanjay Leela Bhansali's period drama Padmavati will release on this date. But before that, the film starring Deepika Padukone, Ranveer Singh and Shahid Kapoor has been creating much buzz for its breath-taking costumes. While Deepika's gorgeous traditional attires have become the talk of the town, we have now decoded Ranveer and Shahid's Padmavati look. In the film, Deepika stars as Rani Padmini of Chittor meanwhile Ranveer plays the emperor Alauddin Khilji and Shahid will feature as Rawal Ratan Singh.
For reflecting Ranveer and Shahid's characters in their costumes, the filmmaker Sanjay Leela Bhansali hired the services of a brand co-owned by artist Vipul Amar and psychologist Harsheen Arora, according to a Mid-day report.
Harsheen Arora looks into the details of the costumes created for the final war sequence between Khilji and Ratan Singh. "Ratan Singh was noble and honourable, Khilji believed in invasion and power. So, their attires need to reflect it," she was quoted as saying to the daily.
Furthermore, she added that colours play a crucial role in depicting different personalities. "The colours used for Shahid's armour are red and gold. Red depicts honour and an eagerness to serve one's land. Gold represents courage, generosity and passion. His chest plate is made of sculpted vintage leather and is infused with metal. In the lower half of the armour, we have used geometric patterns in leather. Rajputs preferred geometric designs over floral." As for Khilji, Arora says the depiction of lions in his armour are "to enhance the darkness of the character".
Padmavati is one of the biggest film of this year in terms of budget, scale and performances. The film is presented by Viacom18 Motion Pictures and Bhansali Productions. The film is slated to hit the cinemas on December 1.
For more entertainment news and updates, follow our Facebook page