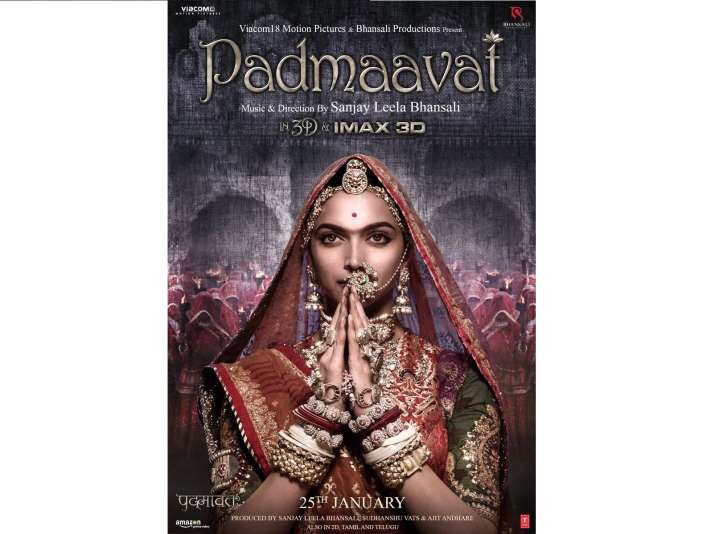 Sanjay Leela Bhansali's magnum opus has been banned in Haryana by BJP government. Health Minister Anil Vij tweeted on the micro-blogging website, confirming the ban. The film has been embroiled in controversy for several months now. After being deterred from December 1 release, the film is finally being released on January 25, clashing with Akshay Kumar's Padman. The film faced flak from fringe groups, who took objection on film's content.
"Film Padmavati/Padmavat banned in Haryana." The decision was disclosed by Health Minister Anil Vij on Twitter, which was taken at a Haryana cabinet meeting. After this, Haryana becomes the sixth Indian state to the ban the release of Deepika Padukone's Padmaavat. Earlier, Gujrat, Himachal Pradesh, Madhya Pradesh, Rajasthan and Uttarakhand have banned the film.
Sanjay Leela Bhansali's film Padmaavat received widespread criticism from fringe groups, after a rumour of dream sequence between Rani Padmini and Alauddin Khilji went out. The film didn't receive certification from the CBFC owing to incomplete documents. Hence, the release date was moved from December 1, 2017 to January 25, 2018.
Film Padmavati/Padmavat banned in Haryana

— CHOWKIDAR ANIL VIJ MINISTER HARYANA (@anilvijminister) January 16, 2018
Also, Padmaavat is the first Indian film that will have global IMAX 3D release, according to the statement from the makers.
"'Padmaavat' is our magnum opus – a tribute to Rajput valour created at a scale that will be a delight to watch on the large screen. The film will witness a mega-scale release across maximum screens, languages & formats covering 2D, 3D & Imax 3D in India & the world. Padmaavat will create its own benchmark as an immortal classic when it releases across the world on the 25th of January," Ajit Andhare, COO, Viacom18 Motion Pictures said.