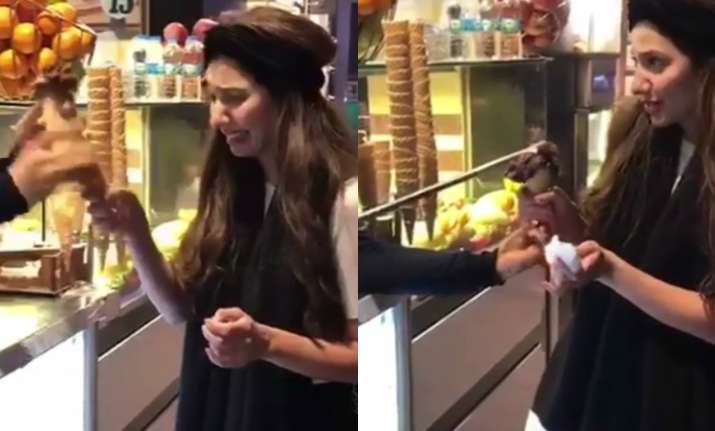 Pakistani beauty Mahira Khan who is currently having a gala time in Turkey with her close friends Sheyeryar Munawar recently posted an adorable video of her encounter with a Turkish ice-cream vendor. The gorgeous diva seems to be pretty amused with the prank and couldn't stop giggling as the vendor makes her wait for the ice-cream. At one point of time, Mahira screams ''What the hell?'' Mahira, we totally understand the pain of waiting for an ice-cream.
After struggling for quite some time, the Raees actress finally manages to have a bite of cone. When she finally gets her hand on the chocolate ice-cream, she showers flying kisses on the person. That's just too cute! Watch the video here
We all know that ''sabr ka phal meetha hota hai''. It means good things are worth waiting for and who can teach this better than Turkish ice cream vendors who are worldwide popular for swapping and tossing the delight. It is a famous Turkish attraction for tourists from all around the world including our superstar Aamir Khan. He too was amazed with the tricks being played on him by the vendor.
On a related note, Mahira Khan was recently trolled for her viral pictures in which she was seen smoking with Bollywood actor Ranbir Kapoor. She was also slammed for wearing a short backless dress.