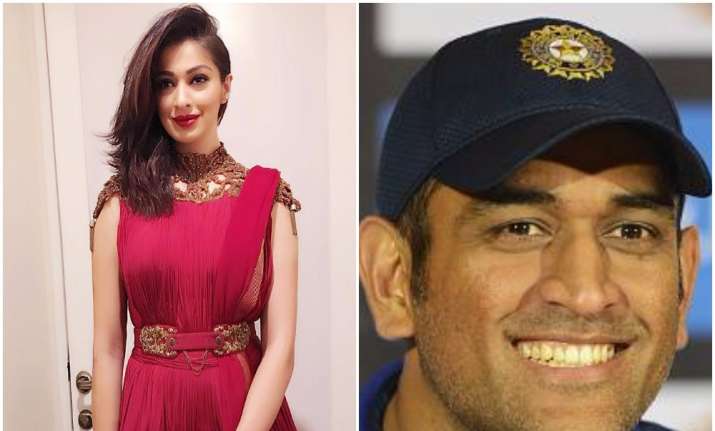 At a time when the Julie 2 actress Raai Laxmi is trending on the internet, a connection between her and Mahendra Singh Dhoni has taken everyone by sheer surprise. In an interview to a leading daily, the South Indian actress revealed that she once dated the former Indian cricket captain MS Dhoni. Raai Laxmi, who has worked in several Tamil, Telugu and Malayalam films, is making her big Bollywood debut with Julie 2. Directed by Deepak Shivdasani, the erotic thriller film is being presented by former CBFC chief Pahlaj Nihalani.
Speaking to Hindustan Times, Raai Laxmi opened up about her relationship with MS Dhoni. The actress revealed she and Dhoni did date once but never thought of going all the way. 
"I was the brand ambassador for the team that he was a part of and we were together for less than a year. We had never committed to each other and never thought of getting married either, so I don't understand why people would talk about us. It didn't work for us, so we moved on", Raai Laxmi was quoted as saying to the daily.
Currently, Raai Laxmi is single and, is extremely excited for her Bollywood film Juile 2. Meanwhile, presenter Pahalaj Nihalani, who is also the distributor of the film said Julie 2 is a wonderful film, which presents a strong message. "Most importantly, the Deepak Shivdasani starring Raai Laxmi exposes the true nature of the Hindi film industry", he added in a conversation with India TV. Watch the full video here
Asked how many cuts he would've given to the film if he had been in his old job, Nihalani said, "It's not my job anymore. Let the designated person decide how many cuts it should have or not. It is a very clean, adult movie.
For more entertainment news and updates, follow our Facebook page