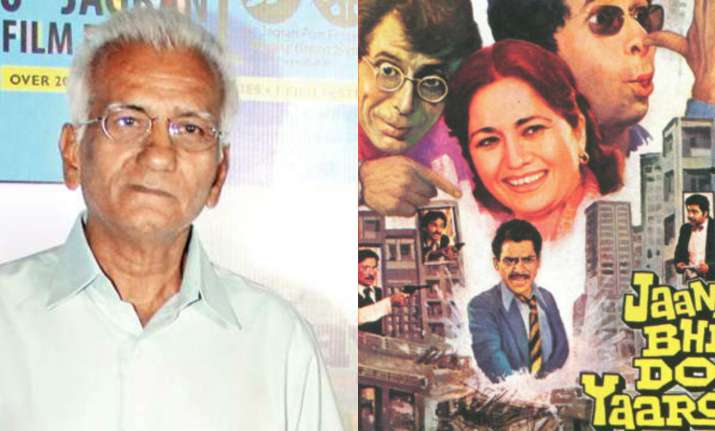 Director Kundan Shah, best known for his 1983 comedy classic Janne Bhi Do Yaaro passed away following a heart attack at his residence. The 69-year-old director died in his sleep at 5 am on Saturday. Besides, Jaane Bhi Do Yaaro, some of his popular works include Kabhi Haan Kabhi Naa (1993), Kya Kehna (2000) and Dil Hai Tumhaara (2002). He also directed popular TV shows like Nukkad (1986) and Wagle Ki Duniya (1988) and Doordarshan comedy series Yeh Jo Hai Zindagi (1984). The director's last creation P Se PM Tak released in 2014. His daughter confirmed the news of his death.
Born on 19th October 1947, the filmmaker studied at Film and Television Institute of India, Pune where he developed interest in comedy genre. His debut film Jaane Bhi Do Yaaro earned him National Award- Indira Gandhi Award for Best First Film of a Director. The film was India's first satirical comedy. It brilliantly took a dig on rampant corruption among police, civil authorities and journalists. Shah who is known for realism in his films later directed popular sitcom Yeh Jo Hai Zindagi in 1984. In 1985-1986, he showed his skills in another TV series Nukkad which he directed along with Saeed Akhtar Mirza.
He also became partner in company founded by Aziz Mirza, the Chalte Chalte director and few others. In 1987, he came up with another masterpiece, Manoranjan, which was based on film industry. He was deeply influenced by cartoonist R. K. Laxman and it reflects in Wagle Ki Duniya, a popular sitcom. We can undoubtedly say that the 80s-90s were golden era of Indian television. After directing several sitcoms, Shah took 7-year-long break from the industry and made a smashing comeback in 1993 with Kabhi Haan Kabhi Naa. The movie starring Shah Rukh Khan was one of the actor's early films when he was not Badshah Khan. Shah won the first Filmfare Critics Award for Best Movie in 1994 for this flick. He later in 1998 directed Kya Kehna which was debut film of Preity Zinta. The movie, however, released in 2000 and won applauses. His other movies such as Hum To Mohabbat Karega (2000), Dil Hai Tumhara (2002), Ek Se Badhkar Ek(2004) didn't do well at the box office.
In 2015, he joined the army of other directors and returned his National Award over growing intolerance in the country. The move was in support of FTII students who wanted ouster of Chairman Gajendra Chauhan. Today, the entire country is mourning over the loss to the Indian cinema. His work will always be cherished and treausured by us and generations to come.