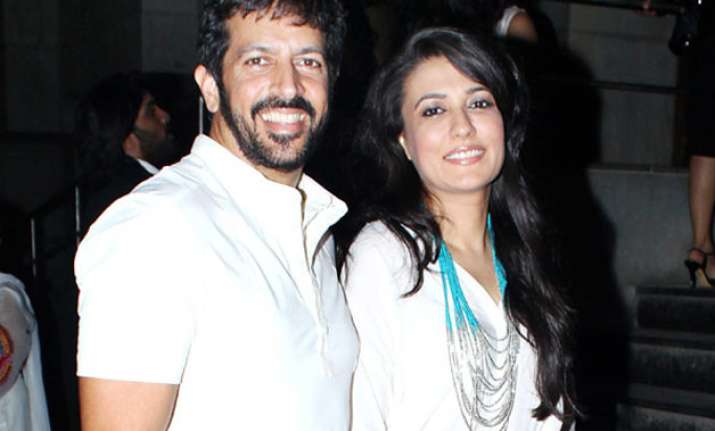 Mumbai: Mini Mathur is a proud wife as her husband-filmmaker Kabir Khan's directorial "Bajrangi Bhaijaan" has been named the Best Popular Film Providing Wholesome Entertainment at the 63rd National Film Awards. The popular anchor says it's a true appreciation for the film.
"I am very happy as I feel that a National Award is such a big deal, simply because it is one award which doesn't come in the form of TV shows. It's an event in itself."
"I feel that it's a true appreciation for what the country feels for the film. I am very happy and proud that I was a part of it and Kabir is somebody who is to be credited (for its success)," Mini told IANS on the sidelines of the opening day of the Summer-Resort edition of Lakme Fashion Week here on Wednesday.
The five-day fashion gala is taking place at St. Regis Hotel, and Mini was at the event to be part of Gen Next show -- which marked the opening of this LFW edition.
Looking graceful in a sari draped over jeans, styled by one Gen Next designer Naveem Naaz Shaikh, Mini said that post the National Award victory she hopes to get more saris from her husband.
"I hope I get to buy 10 more saris because of this," she quipped.