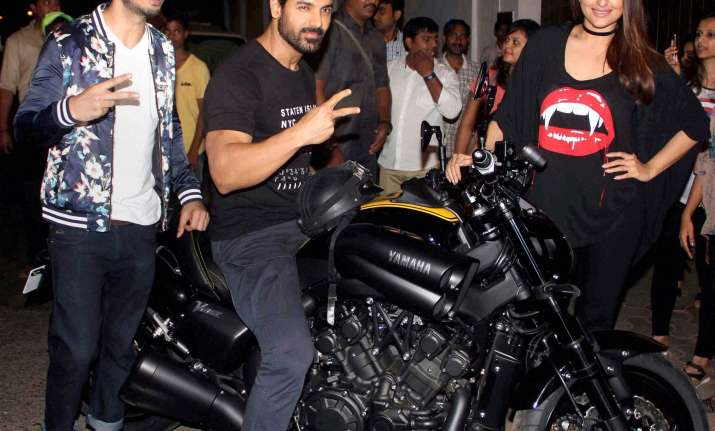 If you are a fan of action movie franchisee 'Force', here is some good news for you. Actor John Abraham has confirmed that there will be a third instalment and he will soon start working on it.
The second instalment 'Force 2' released on 18th November and had actress Sonakshi Sinha and actor Tahir Raj Bhasin along John. The movie did decent enough business at the box office.
John made this announcement about the third movie at the success part of 'Force 2'. He said the 'Force 3' will be directed by Abhinay Deo and co-produced by Vipul Shah and himself.
"We will be starting the film in the middle of 2017," John told reporters.
The 43-year-old Bollywood hunk who arrived at the party riding a bike said: "Whenever I feel happy I love to ride a bike. As the response for the film is good, so I thought to do some bike ride.
"We are celebrating the success of the film. We have worked so hard on this film and it makes me happy that the results have been fantastic."
(With IANS Inputs)