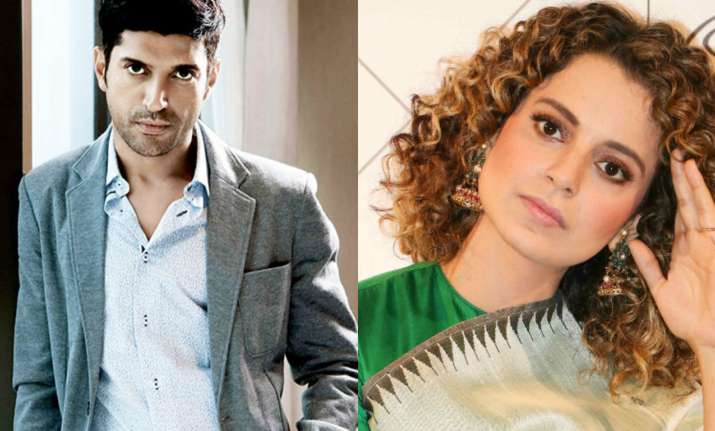 Bollywood actor Farhan Akhtar recently spoke up on Hrithik Roshan and Kangana Ranaut fiasco. Writing an open letter on Facebook, the actor said that there have been cases where men have been stalked and falsely accused. The note created a stirr on social media. Now, at a recent public event Farhan once again emphasised on the matter.
Answering a query on this at a media interaction here, he said: "I don't think that would be true from existing records or information out there on public domain. I do believe that more often than not, it is the woman, who is harassed but it doesn't mean all the time.
About his personal style mantra, he said: "I think the important thing is to be yourself, to have an individual style quotient. You don't need to necessary follow what other people are doing."It is about being comfortable, it is about being yourself. I think that is most important to me as far as personal style mantra is concerned." On celebrity looks, Farhan, asked which celebrities' style statement does he love and if he is conscious about his looks in public, said: "I love my own style statement, and I don't really have an airport look.
"But of course, if you are going somewhere like a red carpet event so you dress accordingly. It's not forced on you but you have to respect where it is that you are going. Within that, you still have the opportunity to still do your own thing. That's where our individuality plays an important role."
Farhan's last flick Lucknow Central didn't perform well at the box office. Directed by Ranjit Tiwari, the movie also had Diana Penty and Ronit Roy. He also did a guest appearance in Arjun Rampal's movie Daddy.    
(With IANS inputs)