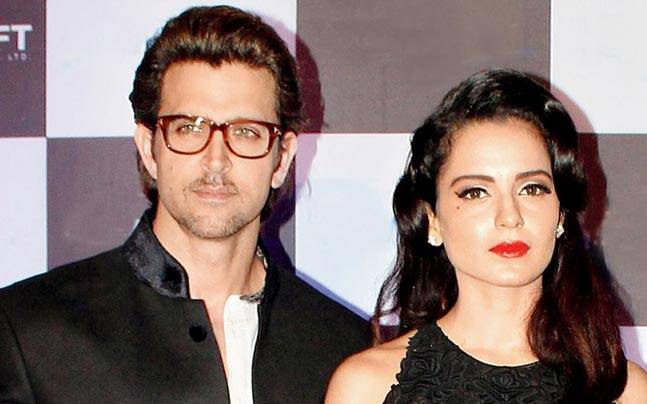 The saga of Kangana Ranaut and Hrithik Roshan is not going to end soon. After the actor spoke his heart out in Arnab Goswami's show, he has given interview to CNN News 18 and stated a line from the movie Pink, "No means no" asking does that only apply to a girl? The actor went on to say that he has never met one on one with the actress and never had deep conversation with her.
When asked why Hrithik was silent for so long, he talked about the Paris proposal issue. He stated that it was always the third person who was saying that the actor has proposed Kangana in Paris. So, he waited till the lady herself accepted it in an interview and then decided to take action.
Hrithik said that if there was something between them then there would have been some exchange of messages. He also pointed out that her devices have not been submitted. He added that investigation is going on but he is still being harassed. Hrithik went on to elaborate that his children goes to school and they can easily be teased with their friends.
He also clarified that the entire controversy was not the reason of his separation with Sussanne Khan.
During the whole interview, he didn't take her name for once and only asked why are not questioning her?
As Hrithik has come out of his shell, it is yet to be seen how Kangana react to this.