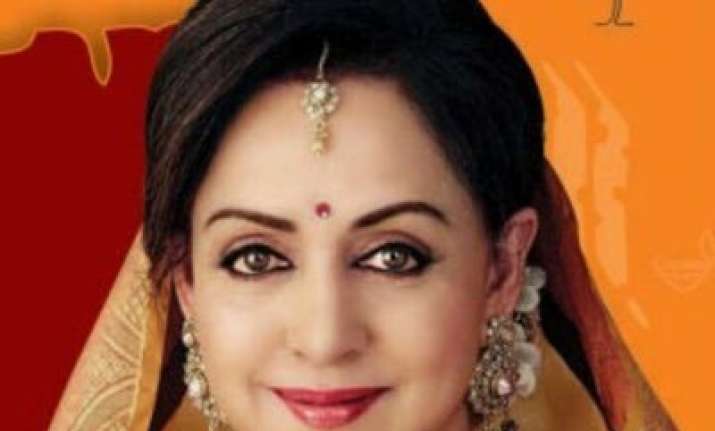 Actress-turned-politician Hema Malini, who firmly believes in the notion that women can achieve anything with determination, feels honoured to be associated with a project Ek Thi Rani Aisi Bhi. Hema said it would send across a very strong message for women.
The film is based on the life and times of Vijaya Raje Scindia, popularly known as the Rajmata of Gwalior. 
"There are several messages (for women in the film), for instance what all you can do being a woman. The film also puts spotlight on what all she did for women," Hema Malini said at an event here. 
The actress talked about her film at a special screening held here on Tuesday night. It was hosted by Rajmata Vijaya Raje Scindia Smriti Nyas in association with Zee Classic. 
The film is based on the book Rajpath se Lokpath par written by Goa Governor Mridula Sinha. 
Talking about the film, Hema Malini said: "It is a very beautiful story of Rajmata. I am really honoured to be doing this film...You rarely get a chance to do such kind of a role." 
Presented by Zee Classic, Ek Thi Rani Aisi Bhi -- which also features Vinod Khanna -- will release on Friday. 
(With IANS Inputs)