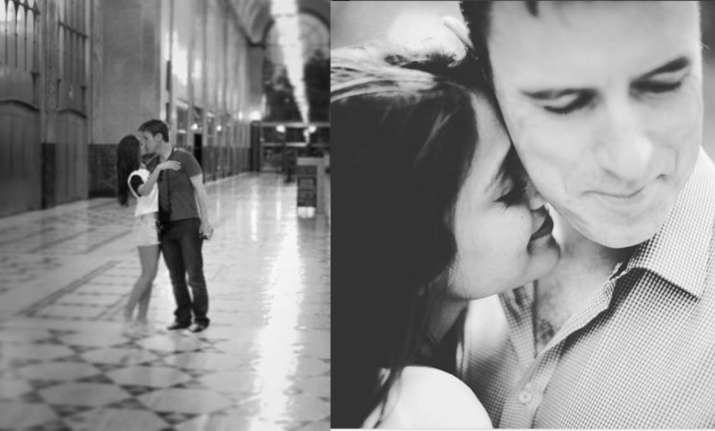 Mubarakan actress Ileana D'Cruz's marriage rumours often do rounds. The actress who is in a relationship with Australian photographer Andrew Kneebone often shares romantic pictures on her Instagram. She flaunts her relationship like a boss but one question that is always asked her is 'Is she hiding her marriage?'
Earlier, a report suggested that 28-year-old actress has exchanged wedding vows in December 2015 in Australia. It also stated that the ceremony was a hush-hush affair and guests were made to sign a non-disclosure agreement. Though, Ileana has regularly refuted such news but her Instagram caption has again made us think about the same. Ileana shared a beautiful Christmas picture and gave the photo credit to her hubby. ''My favourite time of the year  #christmastime #happyholidays #home #love #family Photo by hubby @andrewkneebonephotography,'' she wrote.
Ileana and Andrew were first spotted in 2014 and since then the couple are inseparable. They often go for long vacations, the last one was in Fiji. Speaking to Bombay Times about her marriage reports, the actress said, ''I find it funny when you ask me that question. What's the big deal about marriage? I am happy, I am in a great space, I am doing great films and I am where I am. I think marriage is overrated. Dude, calm down! When I want to announce the fact that I am getting married, I will do it. A little mystery is also important. If I always let the cat out of the bag, why would people be interested in me anymore?"
Ileana who has been very vocal about her opinions was last seen in Baadshaho.
For all latest updates keep checking our Facebook page