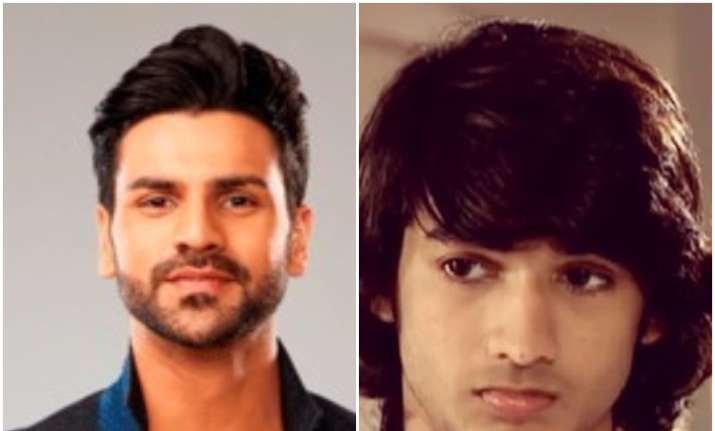 Ganesh Chaturthi is a popular 10-day-long festival celebrated across India with enthusiasm and pomp. Modaka is said to be Lord Ganesha's favourite sweet. It starts on fourth day of Hindu luni-solar calendar month Bhadrapada, which mostly falls in August or September. On this holy occasion, well-known TV actors right from Vivek Dahiya to Rohan Mehra have revealed as to what they are praying the Vignaharta for. 
In an interview with Mumbai Mirror, popular faces of the Indian Television spoke their heart out on the special occasion of Ganesh Chaturthi 2017. Check out what your favourite celebs said.
Shantanu Maheshwari
This year, one wish of mine I would like Bappa to fulfill is to give me strength to work upon my weaknesses and flaws, to give me an even more optimistic approach to life and to help me keep myself fit, in good health and shape so I can give in my 100% into everything I take up and do!
Anuj Sachdeva
One wish that I would want Ganpati ji to fulfill is to never make me helpless in any situation. Helplessness pushes people to do things unwillingly which they regret later. So I always pray to him to fill me with positivity and strength to do the right thing always!
Vivek Dahiya
This year the one thing I would ask Ganpati Bappa for is good health always for my family! They are my inspiration, motivation and the closest people to my heart, so would wish just about everything good for them!
Sumeet Raghvan
We do have Ganeshji at our house but we don't buy the idol, instead we have a silver moorti of Ganeshji which we keep during the festival. During visarjan, we just dip the moorti thrice in the water (artificial pond) and get the moorti back home. We do the visarjan of a betel nut (supari) which is kept as a symbol of ganeshji. Plus just flowers for decoration which we use it as compost after the visarjan. We have been following this pattern for the past 10 years. Basically it's a win-win situation . We don't have to say "pudhcya varshi lavkar ya" kyuki hum unka visarjan nahi karte aur prakriti ko haani nahi pahunchate. (We don't say goodbye to Lord Ganesh since we don't immerse the idol and don't damage the environment)
For more entertainment news and updates, follow our Facebook page