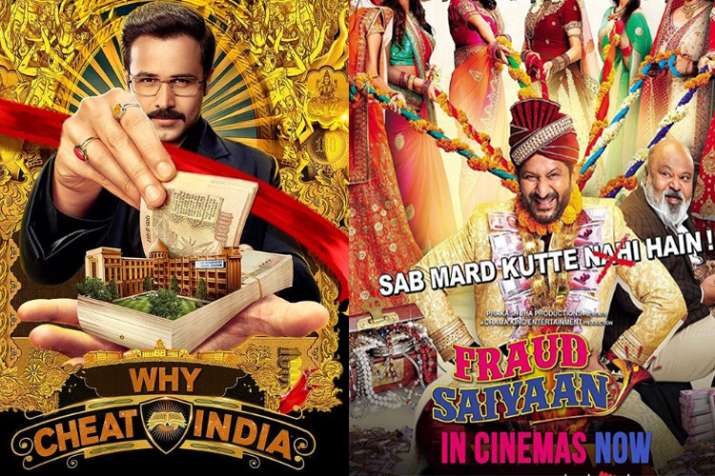 Emraan Hashmi starrer Soumik Sen directorial film titled Why Cheat India released today. Along with Why Cheat India other two films hitting cinema halls today are Fraud Saiyaan and  Bombairiya. Fraud Saiyaan is a comedy film helmed by Sourabh Shrivastava featuring Arshad Warsi, Flora Faini and Saurabh Shukla. Meanwhile, Bombairiya is a black comedy-drama film helmed by Pia Sukanya. Starring Radhika Apte and Siddhanth Kapoor Bombairiya is written and produced by Michael E Ward.
Emraan's starrer Why Cheat India was earlier titled as Cheat India with a tagline Nakal Mei Hi Akal Hai and it was scheduled to release on 25 January 2019. But the title of the film was changed recently as CBFC (Central Board of Film Certification) members found the title misleading as well as the film was preponed.
Emraan reacting to this move of CBFC said, 'The 'Cheat India' title has been there for a year... CBFC approved all our promos earlier, but now what they have done is absolutely illogical. There is no logic at all." 
The trailer of Arshad's film Fraud Saiyaan released on 27 December 2018 and won praises of fans. Meanwhile, Bombairiya is a film based on the story of Meghna, who gets stuck in different events after her phone gets stolen.