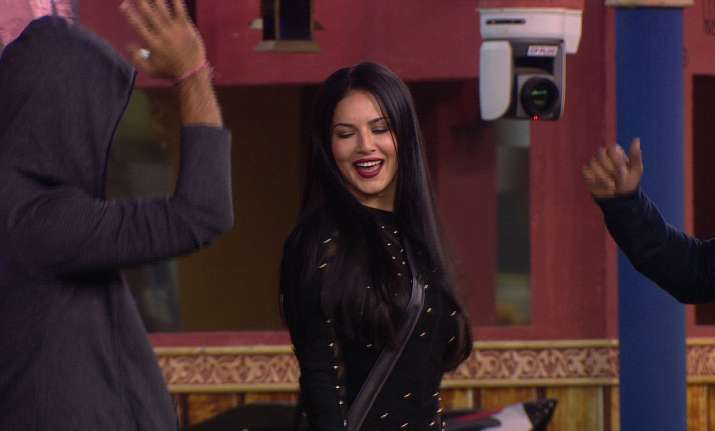 If you thought, actress Sunny Leone's arrival in the Bigg Boss house was all about inmates making viral videos, you are mistaken. Tonight the actress will up the entertainment quotient in the house by recreating a famous scene of cult classic movie 'Sholay'.
Sunny will be seen performing the scene that preceded the song 'Mai Nachungi' (originally performed by actress Hema Malini) in 'Sholay'. Contestants Manu, Om Swamiji and Gaurav will play Veeu, Gabbar and Thakur respectively. She will also learn a few dancing steps from the ladies in the house.
The former Bigg Boss contestant was brought in the house yesterday to bring a twist in the nominations. The inmates, divided in teams of two led by Bani J and Lopamudra Raut, were asked to make viral videos, to be judged by Sunny. The winning team would be immune from next week's nominations.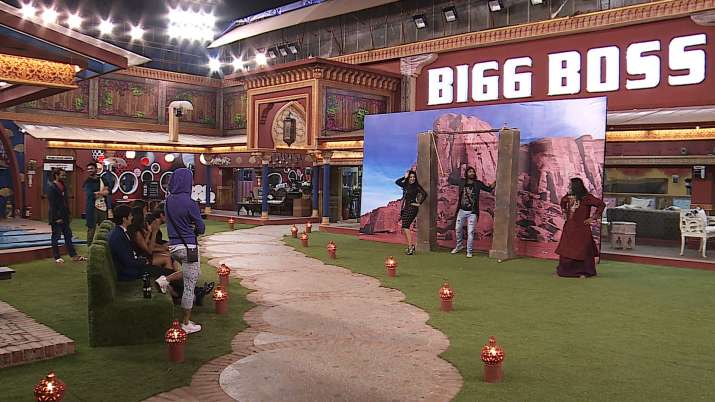 Yesterday, both the teams scored equal points, so it would be worth seeing who will win the task tonight.
Apart from Sunny Leone's dance, another thing that viewers will get to see tonight will be actor Rahul Dev's mimicry of Om Swamiji. Inmates will be asked to create a video in the kitchen area. Rahul (who is a member of Bani's team), will dress up as Om Swamiji and even talk in his style.
Well, the coming episode looks promising in the entertainment department.
But there will not be only entertainment in the house tonight as Sunny Leone will also impart gyaan to the inmates. She will tell the contestants to steal moments of fun whenever they can.
"Anytime you get to do any masti, then just do it yell, scream dance do everything because I am watching and the world is watching," Sunny will tell inmates.