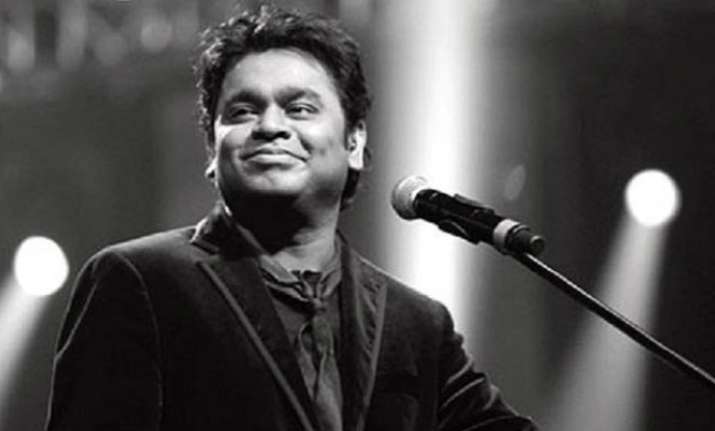 Music maestro AR Rahman is celebrating his 50th birthday today. His name doesn't need any introduction in the film industry. Rahman's creations not only hit Indian chords but even the prestigious Oscar Award show heard one of his famous songs. Here are five iconic tracks by Rahman that will take you back to the memory lane.
AR Rahman's song 'Humma Humma' from the movie 'Bombay' became one of the greatest hits of 90s. Its popularity is still unfazed and that is why it was recreated for the upcoming movie 'Ok Jaanu'. Rahman himself appreciated the new version but people had some mixed views on it.
'Urvashi Urvashi' starred Prabhudeva and was from the film 'Hum Se Hai Muquabla'. Recently, the talented director has himself created the revamped version of the song and crowd-sourced the lyrics.
'Jai Ho' can never be forgotten by any Indian as the track created and sung by AR Rahman won the Oscar award. It was a proud moment for every Indian when the song was played in the glittering Oscar ceremony.
Sometimes films are remembered by its music, like it happened with 'Dil Se'. The film starring Shah Rukh Khan didn't do well at the box office but its songs like 'Chaiyya Chaiyya', 'Dil Se Re' are still played with reverence.
Imtiaz Ali's 'Rockstar' proved to be a turning point in actor Ranbir Kapoor's career. The highlight of the film was its music. 'Sadda Haq' became the new anthem. Some wonderful tracks in melodious voice of Mohit Chauhan were fresh breeze for the audience.