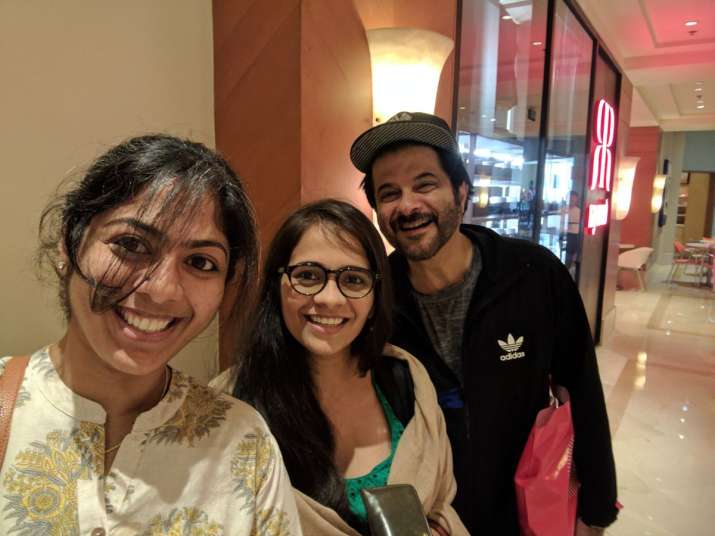 To get a firsthand experience of what a common man is facing after the demonetisation of high value currency notes, actor Anil Kapoor today went to an ATM to withdrew cash. The actor stood in queue for almost an hour to withdrew Rs 2000 from the cash dispensing machine.
Given the stardom that Anil enjoys, he could have easily got his job done by anyone. But the actor said he wished to know what the common man was facing, so went to the ATM himself.
Dressed in casual attire with a cap, Anil's exercise of standing in the queue came to limelight when he ran into fans at the place. The fans quickly clicked a selfie with the 59-year old actor and uploaded it on micro-blogging website Twitter.
Anil retweeted the post saying that thanks to demonetisation he got to meet few lovely people.
Here is his tweet:
Taking selfies in an ATM line: check ✅ Thanks to #DeMonetisation, I get to meet you lovely people @apoorva_m1! https://t.co/MrJFWt1A39

— Anil Kapoor (@AnilKapoor) December 1, 2016
The announcement by Prime Minster Narendra Modi on November 8 to ban higher currency notes of Rs 500 and Rs 1000 shocked everyone. Post this, citizens were seen lining up outside banks and ATMs to exchange old notes as well as withdraw money. This decision has also made way for debates with some supporting it and others opposing it.
But, Anil Kapoor is certainly not a critic of the demonetisation move. Despite, standing in queue for an hour, he congratulated PM Modi on his decision.   
It would be interesting to know how Anil chooses to spend the cash.