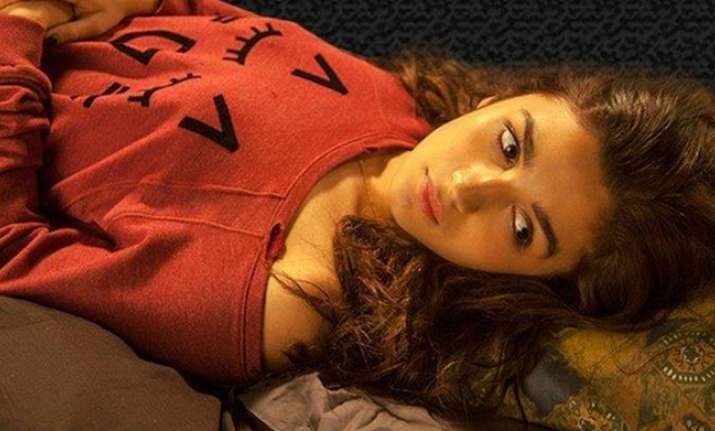 Heartbreak is among one of the many emotions that actress Alia Bhatt's upcoming movie 'Dear ZIndagi' chronicles. The new song from the movie 'Go To Hell Dil' is all about tackling heartbreak.
The song has managed to capture all the emotions that come with a broken heart like grief, anxiety, anger and what not. The song shows Alia Bhatt, struggling to catch hold of her after a break up leaves her shattered.
From being in denial about the heartbreak to getting furious, Alia has reflected every stage. The song also shows a liberating feeling that comes with accepting that the past is gone and future matters.
As soon as the song was released on the Internet,  #JustGoToHellDil started trending on micro-blogging website Twitter. Netizens ceased the opportunity to write how this is their kind of song and tells the matters of hearts perfectly.
Here are few tweets about the same:
I have never been a fan of Sunidhi's voice 😜 so didn't like #JustGoToHellDil that much 💩

— ℛαɧᾄƒ (@rahaf_rifa) November 10, 2016
She Fights me,blames me n Dont even understand she is shorttempered..
Blame me always#JustGoToHellDil

— Ana ..🚬 (@50shadesofJUGNI) November 10, 2016
Yahan se kahan jaaun
Kahan main chhup jaaun
Ye aadha sa dil
Main kaise lagaaun#NP #JustGoToHellDil#DearZindagi

— Ákhila Sudharaka ♕ (@akhilasg) November 10, 2016
when heart beats for some one 24X7 who really dont care
then i just say #JustGoToHellDil

— Nishant (@iamraj381) November 10, 2016
Notably, this number is nothing like the other break up song of the year- 'The Break Up Song' from 'Ae Dil Hai Muhskil'. While in this song, Ranbir and Anushka celebrated breakup by dancing to loud tunes, Alia Bhatt's number tells the real ordeal of heartbreak.
In this Gauri Shinde directorial, Alia plays the role of a young filmmaker. Superstar Shah Rukh Khan will be seen playing Alia's counsellor in the movie. The camaraderie between the two actors is one of the reasons of this movie being highly talked about. It will hit screens on November 25.