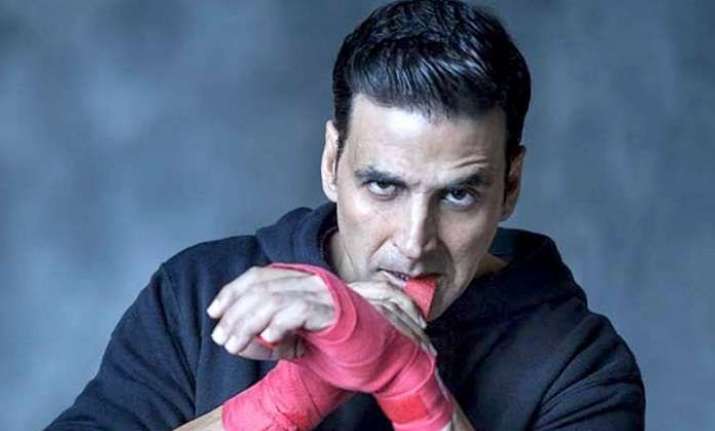 I can't keep calm because it's our superstar Akshay Kumar's birthday. On this day, 50 years ago a star made an entry in the world. If we look at his film journey, we'll find a long road travelled from being a waiter to a superstar in Bollywood. Akshay Kumar aka Rajiv Bhatia has come a long way with nothing but few dreams in his eyes. We're glad that he dared to dream and moreover he took charge of his life and worked towards fulfilling them. The anonymous Rajiv Bhatia toiled in the Mayanagri Mumbai to become Akshay Kumar we adore at present. If you're a movie buff, you must be well aware of his filmography. But today, let's talk about some unknown facts of the superstar Akshay Kumar.
>> Though he started his Bollywood career in 1991, he never won a single award till 2001. He won the Best Villain award for Ajnabee in 2001. 
>> Akshay Kumar shares a cordial relationship with Salman Khan, with whom he has shared screen a couple of times in Jaan-E-Mann: Let's Fall in Love...Again and Mujhse Shaadi Karogi. 
>> He owns a production company 'Grazing Goats Production' which focuses on promoting different genre of films in Indian cinema. 
>> He is a major WWE wrestling fan. In 2010, he met WWE Superstar Kane at his residence in India. 
>> Akshay Kumar auditioned for Deepak Tijori's role in Jo Jeeta Wohi Sikander and guess what, he was REJECTED! 
>> You know what triggered him to change his name to Akshay? After doing a 15-second-role in film Aaj (1987), he decided to change his name.
>> Akshay Kumar holds a Canadian citizenship and since India doesn't allow dual citizenship, he is regarded as a Canadian actor. 
>> He is very superstitious. He believes that number 9 is his lucky number. All the good things happened in his life around number 9, including the birth of his children which took place in the ninth month of the year.