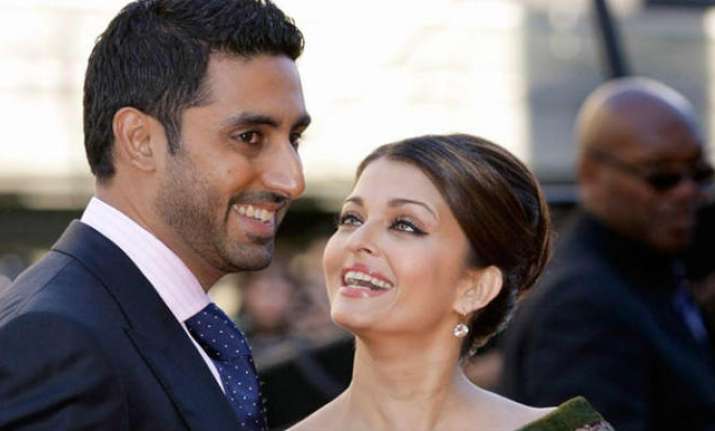 Actor Abhishek Bachchan is a man who knows one thing best - pampering his wife actress Aishwarya Rai Bachchan. Junior B does things for his lady love unexpectedly which apart from brining a joy on Ash's face give goals to many. Recently, Abhishek decided to make a mini vacation of his trip to Dubai to give Ash some rest before she gets busy with 'Ae Dil Hai Mushkil' promotions.
According to media reports, Abhishek had some work in Dubai and he tagged daughter Aaradhya and wifey Asiwharya along. He did this because it had been a long time that the three went on a vacation together. Their last outings to London and New York, had Ash's family in the trip too.
But this time, Abhishek thought to let the three of them spent time with each other. They stayed at a private beach, reportedly, and while Ash unwinded at the spa, daddy Bachchan kept Aaradhya company. Abhi knew that once Ash kicked started promoting her upcoming movie 'Ae Dil Hai Mushkil', she won't have time to relax. So, reportedly this was Abhishek's way of pampering his beautiful wife.
Well, this will definitely make wives wish they had a husband like Abhishek.
Married in 2007, Abhi and Ash have been by each other's side through all ups and downs. They have constantly through their actions reinstated faith in love.