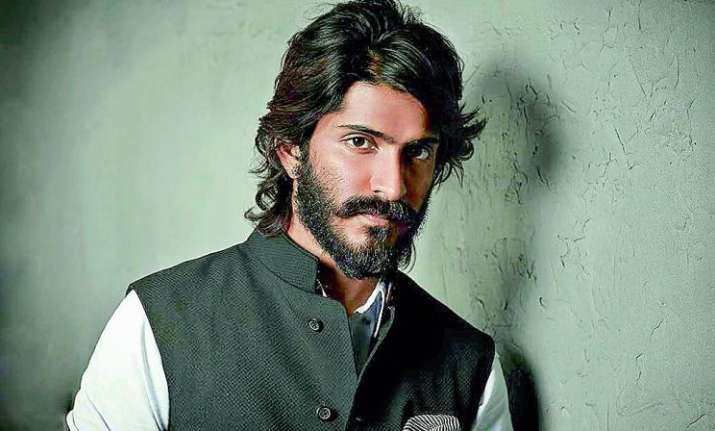 Newcomer Harshvardhan Kapoor, who made his debut with Rakeysh Ompraskah Mehra's 'Mirzya', was the first one to accept the failure of the movie. And now after a month of its release, the actor has accepted that he was aware that 'Mirziya' wouldn't set box office on fire.
Talking about what went wrong with his debut movie to an entertainment portal, the Kapoor lad stated that 'Mirzya' wasn't a perfect movie and did had flaws in it. He admitted that the movie lacked the glamour quotient in it. Besides, the audience failed to connect with 'Mirzya' given that they are used to see newcomers presented in a flamboyant manner.
Harsh also spoke about his character in the movie saying he had a rustic look with a full-grown beard and dirt over, which was quite unconventional for the audience to accept.
These factors, according to Harshvardhan Kapoor, somehow added to the failure of 'Mirzya'.
The newcomer also asserted that while 'Mirziya' wasn't a commercial movie, he was expecting better box office numbers for the movie than it actually earned. Though he did emphasise that while many people didn't like the movie, there were some who did praise the Rakeysh Omprakash Mehra directorial.
"Actually, you don't know what is mainstream and what is not until it's really put out there", Harshvardhan was quoted as saying.
He also avers that 'Mirzya' was a learning experience and that now he is discovering the sensibilities of the audience, which will keep on going from one story to another.
Interestingly, besides Harshvardhan Kapoor, 'Mirzya' also marked the debut of Saiyami Kher in Bollywood. While Harsh has been quite vocal about the movie's failure, Saiyami has been missing from the limelight post 'Mirzya' tanked at the box office.
On the other hand, the failure of his debut movie hasn't dampened Harshvardhan's spirit to carve a niche for himself in the industry. The actor is now busy with his second project 'Bhavesh Joshi'.
A Vikramaditya Motwane directorial, 'Bhavesh Johsi' is said to be a hardcore action flick in which Harsh will play a Gujarati boy. Harshvardhan has shot the first half of the movie and is expected to complete it by early 2017.