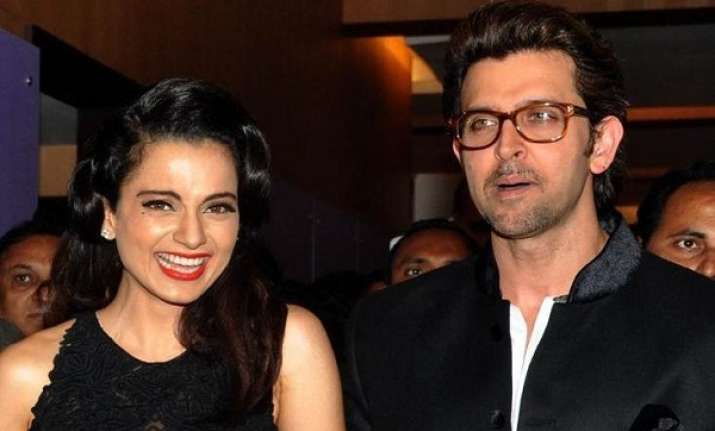 The infamous tiff of actors Hrithik Roshan and Kangana Ranaut is shocking movie buffs every day with new revelations. After the actor issued an official clarification on social media, he gave a two-hour-long interview to Arnab Goswami's Republic TV. His interview was a big surprise to movie buffs as the actor fought with his insecurities to made people understand his point of view. From telling that he has never met Kangana in person to calling his viral pic with her photoshopped, here are 5 shocking revelations made by Hrithik in his latest interview.
Hrithik clarified that there was no romantic connection between him and Kangana. He added that he just found the actress very professional and never ever had a deep conversation with her.  Refuting Kangana's allegation, Hrithik said that he has never met the lady 'in question one on one'.
The actor once again stated that the viral picture with the actress was photoshopped. He revealed that it was during the birthday party and they were enacting poses from famous Hindi film posters.
Hrithik said that he never called the actress mad. In fact, she himself accepted in the mails that she was suffering from Asperger's Syndrome.
Talking about his infamous emails, the actor revealed that he received her first mail on July 13, 2014. He added that Kangana's mails were explicit and he wasn't able to block them as there's no option in his mac email account to block a message.
Hrithik stated that after watching Kangana's Aap ki Adalat interview, he was amused to see how convincingly the lady was cooking stories. But, he later realised that it was going to create furore in the media.
Watch Kangana's full Aap Ki Adalat interview.
The actress reopened the old chapters and spilled beans about her relationship with Hrithik. From demanding an apology from the actor to talking volumes about the emails, she courageously answered every question.
With Hrithik coming out and giving tiff reply to Kangana, everybody is left with a single question, who is right?