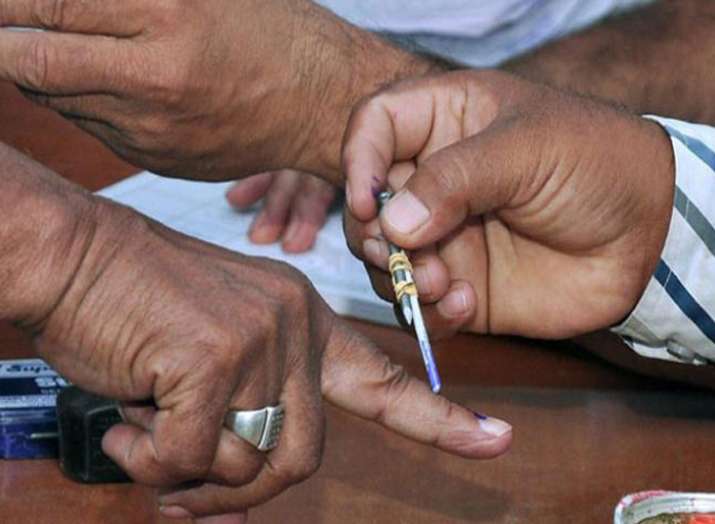 Following sporadic violence during the West Bengal panchayat elections on May 14, 568 booths in the state held repolling today.  Elaborate security arrangements were made by the state government and police to ensure free and fair polling, a State Election Commission official said. 
Repolling was ordered in 10 booths in Hooghly, 28 booths in West Midnapore, 52 booths in Coochbehar, 63 booths in Murshidabad, 60 booths in Nadia, 59 booths in North 24 Parganas, 55 booths in Malda, 73 booths in Uttar Dinajpur, 26 in South 24 Pargans, among others.
Widespread violence during the panchayat polls in West Bengal on Monday left at least 12 people dead and 43 injured.
As it Happened:
12:39 pm: 
West Bengal: Unidentified miscreants escape with a ballot box from polling booth no. 76 in Malda's Ratua, also brandish a gun. #PanchayatElections pic.twitter.com/kPlE2MqWfN

— ANI (@ANI) May 16, 2018
10:58 am: 
West Bengal: Rapid Action Force (RAF) & police baton charged on people in Uttar Dinajpur district's Goalpokhar as a crowd-control measure after the people agitated when the voting process for #PanchayatElection re-polling started late in booth no. 36/37 pic.twitter.com/WPQpBa6oFx

— ANI (@ANI) May 16, 2018
10:02 am: 
#WestBengal: Voting for #PanchayatElection re-polls underway at a booth in Raiganj. Total of 568 booths across 19 districts of the state are undergoing re-polling today. pic.twitter.com/biwCJu2Lqz

— ANI (@ANI) May 16, 2018
09:40 am: 
West Bengal: Visuals of re-polling for #PanchayatElection from polling booth no. 54 in Jalpaiguri's Shikarpur. Security tightened. pic.twitter.com/rGUTTGjEnh

— ANI (@ANI) May 16, 2018
09:22 am: 
#WestBengal: Voters queue up outside booth no. 117 in Bagdah, North 24 Parganas district. 568 booths across 19 districts of the state are undergoing re-polling for #PanchayatElections today. pic.twitter.com/82vJQu65mr

— ANI (@ANI) May 16, 2018