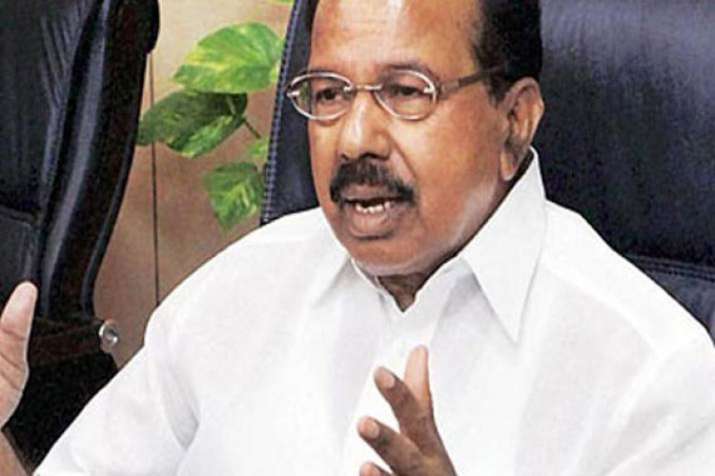 Lok Sabha Elections 2019: Amid the buzz over whether the Bharatiya Janata Party (BJP) government would advance the Lok Sabha polls, senior Congress leader M Veerappa Moily on Monday said the BJP and the Prime Minister Narendra Modi cannot decide on such a "constitutional issue" arbitrarily for "political expediency". He also called on the Opposition to unite for taking on the BJP in the next general elections. 
It is for all political parties to decide on whether or not to advance the polls, according to the former Union Minister, who said it cannot be taken arbitrarily by the PM or by one party (BJP). 
"It's a very important constitutional issue which cannot be decided arbitrarily by one political party just as a widow of opportunity.The idea is that decision will have to be taken objectively and transparently; it cannot be taken just to suit one individual namely the present PM", Moily told PTI. 
The former Karnataka Chief Minister claimed that the BJP is mulling advancing the polls for "political expediency", keeping in mind the Assembly elections in Madhya Pradesh, Rajasthan, Chhattisgarh and Mizoram, due later this year -- and not to serve the country's interests and the Constitution. 
"There is a fear in the mind of Narendra Modi that they (BJP) will lose all the four States, or at least three. With that apprehension and fear psychology, they are thinking on these lines (advaning polls)", Moily alleged. 
Lok Sabha elections are due to be held in the country in April or May 2019 to constitute the seventeenth Lok Sabha.
In the run-up to the next Indian general election, various organisations carried out opinion polls to gauge voting intentions in the country. Till now most of the polls show BJP winning.
The previous general election held in April and May of 2014.
(With PTI inputs)