Follow us on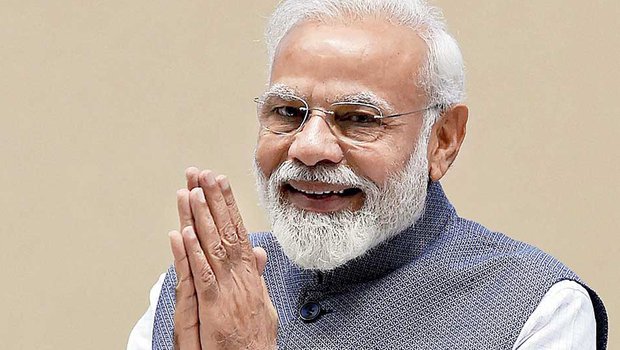 The Bhartiya Janata Party (BJP) which was staring at major rout in Uttar Pradesh as per last India TV-CNX Opionion Poll, has made significant stride in the post IAF airstrike scenario. If Lok Sabha elections 2019 were held today, the BJP was expected to gain 12 seats in Uttar Pradesh and end at winning 41 seats out of total 80. The BJP's vote share stands at 40.95% in the latest India TV-CNX Opinion Poll. In 2014 the BJP's vote share was 42.63 per cent and the party had bagged a whopping 73 seats paving the way for Modi-led government.
The Mahagathbandhan that was supposed to gain 49 seats in India TV-CNX's previous opinion poll loses 14 seats post airstrike scenario and is likely to gain 35 seats. Clearly, the Modi government's head-on fight against the terror camps across the Line of Control has helped its fortunes in Uttar Pradesh. 
Change in Position after Air Strike by India in Pakistan
| | | | |
| --- | --- | --- | --- |
| PARTY | After Air Strike | Before Air Strike | Change in Position |
| NDA | 41 | 29 | +12 |
| UPA | 04 | 02 | +02 |
| MG | 35 | 49 | -14 |
| Total | 80 | 80 |   |
According to the India TV-CNX Opinion Poll released today, the PM Modi-led NDA is likely to win 7 seats in Rohilkhand, 7 in Awadh, 10 in UP East, 4 in the Doab region, 1 in Bundelkhand and 7 in Uttar Pradesh's North East. The Mahagathbandhan which does not include the Congress is projected to win 2 in Awadh, 6 in East, 2 in UP West, 9 in the Doab region, 3 in Bundelkhand and 5 in North East UP.
REGION WISE SEAT PREDICTION
Alliance
Rohilkhand (12)
Awadh (14)
East (16)
West (08)
Doab (13)
Bundelkhand (04)
North East (13)
NDA
07
07
10
05
04
01
07
UPA
00
02
00
01
00
00
01
MG
05
05
06
02
09
03
05

 
A total of 5,400 respondents participated in the India TV-CNX Opinion Poll out of which 2,477 were women. The opinion poll was conducted between March 1 to 4 in 27 parliamentary constituencies in Uttar Pradesh. India TV-CNX has kept the margin of error to 2.5 percent. 
The numbers are music to the BJP as it is being seen as people's ratification. 
The air strike carried out on Jaish-e-Mohammed training camps in Pakistan by the Indian Air Force last Tuesday were seen as retaliation to the February 14 attack on CRPF jawans in Jammu and Kashmir's Pulwama, in which 40 personnel were killed. 
The figures projected in India TV-CNX Opinion Poll hint that the prospects of the BJP might shine brighter due to the decisive action by Prime Minister Narendra Modi. The additional 12 seats are showing increased faith in the Modi government after the decision to avenge Pulwama terror attack. 
Interestingly, UPA is projected to get two more seats after the changed security scenario in the country. Earlier, two seats were predicted for UPA, which have now gone up to four. Mahagathbandhan, on the other hand, seems to be suffering a massive blow with loss of 14 seats. The Bahujan Samaj Party-Samajwadi Party alliance was earlier projected to win 49 seats, which has now plunged to 35. This may lead Akhilesh and Mayawati to a potential loss of 14 Lok Sabha seats, according to the poll.