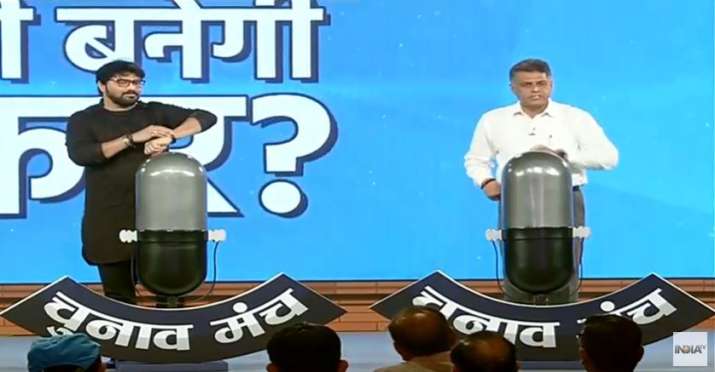 Babul Supriyo, Minister of State for Heavy Industries and Public Enterprises, on Thursday said that diamantaire Nirav Modi ran from India because he knew that "chowkidar" Prime Minister Narendra Modi will catch him.
"Nirav Modi ran out of the country because he knew that chowkidar will catch him. There will be problems, but we have the right attitude to solve them. Congress is doing opposition for the sake of opposition," said Supriyo during Chunav Manch 2019, India TV's mega conclave just a few days before the Lok Sabha elections 2019.
While praising PM Modi, singer-turned-politician said, "Our PM at least shares his dreams with the country, unlike the former PM Manmohan Singh."
In the same session Congress the minister's claim, Congress leader Manish Tewari said that the Centre has failed on every front.  
"Centre failed on every front whether providing employment or controlling inflation. In the last five years, neither the intention nor the policy of this govt was right. Those whom we had pulled out of the poverty, this government has pushed them back," said Tewari.
"In last five years, this government has destroyed the rural poor.  We need a Minimum Income Scheme to pull the poor out of poverty. Note ban was a complete failure. Many people lost their lives while standing in the queue," he said.
Congress leader also attacked the government over Goods and Services Tax (GST).
"GST has confused the people. GST and note ban have been the two biggest mistakes of this government. Employment is the biggest problem in India right now," he stressed.
To know the pulse of the nation, India Tv on Thursday held Chunav Manch 2019--a day-long political event--in which bigwigs from across the political parties took part.
General elections are scheduled to be held in seven phases from 11 April to 19 May 2019 to constitute the 17th Lok Sabha. The counting of votes will begin May 23.