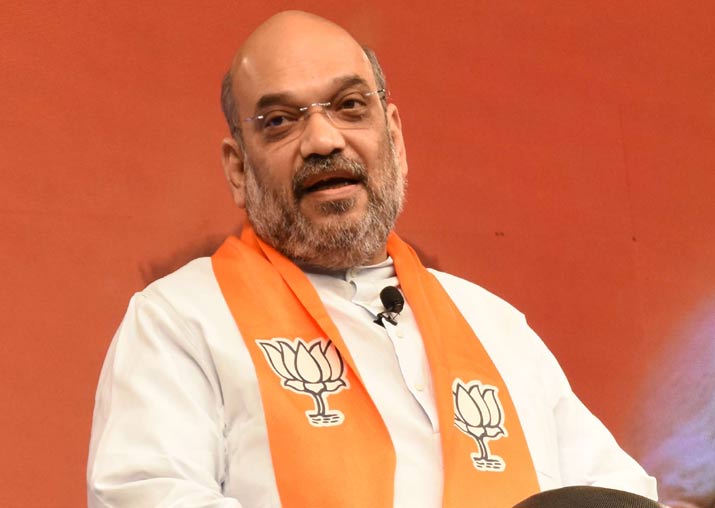 Bharatiya Janata Party (BJP) president Amit Shah today said that the Goods and Services Tax (GST) was the "world's largest tax system" that is being implemented by the Narendra Modi government. 
"Teething problems are being ironed out by the government," Amit Shah, who was replying to questions from Rajat Sharma at the India TV conclave "Chunav Manch" in Ahmedabad, said. 
"Already the GST Council has addressed most of the grievances of traders, exporters and consumers, and officials have fanned out across the country to talk to traders about their problems," he added.
The BJP president said, a high-level committee would be meeting again on October 20 to decide on some more issues relating to GST. 
"Modi government is fully sensitive to the concerns of all on GST. We will not allow people to face problems," he said.
He said that the GST is not to create to create problems, "it will give a push to our economy".
Shah added that the government is willing to make changes in the three-month old tax regime in order to ease the business doing process.
The BJP leader also noted that Modi government under the Mudra Scheme, provided funds between Rs 10,000 to Rs 10 lakh to over 9 crore people to setup their business. "They are today job creators, not the job seekers."
He said that when Atal Bihari Vajpayee formed the government, the GDP was at 4.4 per cent, he then pushed the economy to 8.8 per cent. "Then an economist took over as the prime minister, he then pushed back the figure to 4.4 per cent. In 2014, a son of a tea vendor took the charge and has managed to maintain the growth rate at 7 per cent."
Shah, however, admitted that in last quarter the GDP slowed down, but added that "PM Modi himself has assured that nation that economy is on right track and will recover soon". 
"The performance shouldn't be judge on three months," he said.