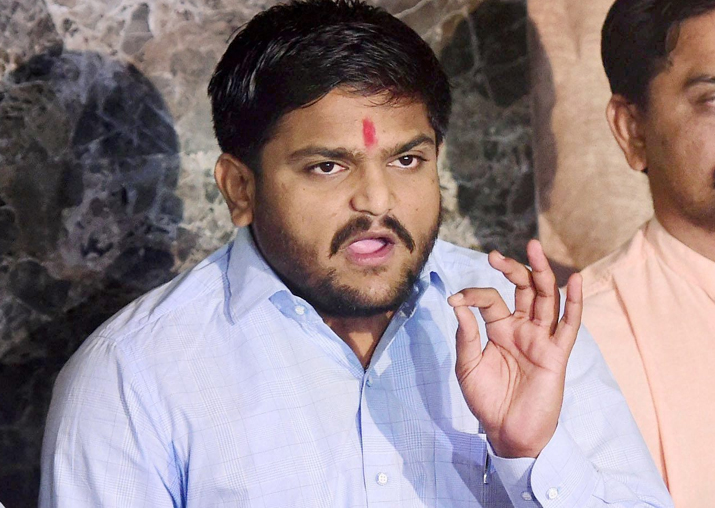 Patidar Anamat Andolan Samiti (PAAS) convener Hardik Patel today defended his reservation demand for the community and even said that quota should be given to all castes in proportion to their population.
Speaking exclusively to India TV, Hardik said that reservation system will continue and that people from all sections of the society should be given equal opportunity.
When quizzed why he is in favour of caste based reservation and not economic criteria based reservation, he replied: "Modiji also holds a BPL card and I am also BPL card holder… so first decide who is poor." 
"Reservation should be provided to castes as per their population, this will bring all on a same platform and all will get equal opportunity. Demanding reservation doesn't mean we are begging… reservation means representation," he said.
Hardik Patel had on Wednesday pledged his support to the Congress for the Gujarat Assembly after the latter accepted PAAS demand for reservation for the Patel community. 
Hardik, who is not eligible for contesting elections as he is still not 25 years old , said the Congress also assured the PAAS that it would include its promise of reservation for the Patidars in the party manifesto. 
He further alleged that the innocent people are inside the jail while those who are culprits are in power.
To a question related to security being provided to him by the government, he said, "I never demanded security from the government."
He even said that "it is risky to trust them (police)… because they have killed many people".
He also rejected allegations of self interest behind his movement. "I don't want any benefit… all I want is the right for poor people". 
When asked why his close confidants parted ways from him, he dared them to challenge the government. 
He also exuded confidence that the people of Gujarat will vote against the BJP in the upcoming polls.
The western state will go to polls in two phases on December 9 and 14. Counting of votes will take place on December 18.