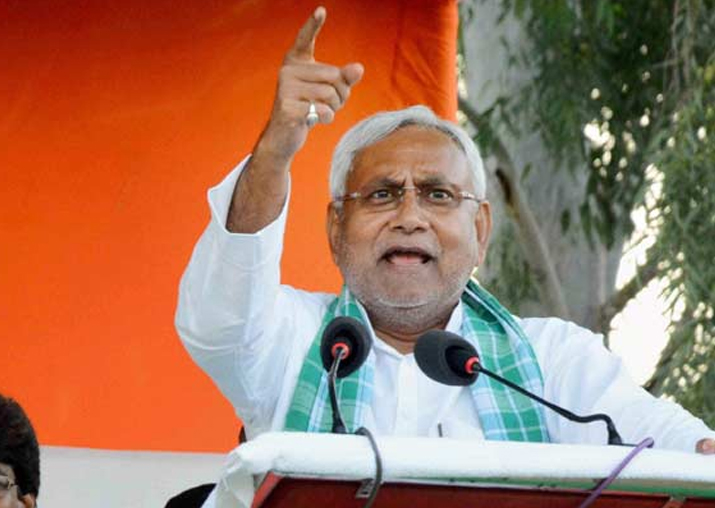 The Janata Dal (United) faction led by Bihar Chief Minister Nitish Kumar today announced that it will not form an alliance with the BJP in Gujarat and that it will contest the Assembly elections on its own. 
"We will contest the Gujarat Assembly elections on our traditional seats," party's general secretary KC Tyagi said.
"We won't form any alliance with any party, including the BJP," he added.
The JD(U) leader noted that earlier when the JD(U) was part of the National Democratic Alliance (NDA) it fought elections in Gujarat without any alliance. In 2012, the party had bagged one seat out the contested four-five seats in the 182-seat assembly.
Tyagi also urged the Election Commission to decide the party symbol case on urgent basis in view of the upcoming polls.
"As the Gujarat polls have been announced, we request the Election Commission to give its verdict on the matter soon so that we can also announce our party's candidate," he said.
The state will go to polls in two phases on December 9 and December 14. Results of the 182 Assembly will be declared on December 18.
Lashing out at the rebel faction led by Sharad Yadav, Tyagi said that the documents submitted by them in the party symbol case are "fabricated, forged and false".
"The EC has twice disposed of the party symbol matter in our favour. The documents submitted by the Sharad Yadav faction are fabricated, false and forged," he said.
"The Election Commission was informed by Javed Raza (of the Sharad Yadav group) that Nitish Kumar has been appointed party President. Now how can he himself (Raza) claim that no election for the party President's post was held last year?" he asked.
Tyagi slammed opposition leaders for demanding that the party symbol case be referred to Parliament's ethics committee or privileges committee.
"In a press conference, CPI-M leader Sitaram Yechury, Congress leader Anand Sharma and Nationalist Congress Party leader Tariq Anwar demanded that the matter be referred to the ethics or privileges committee. Who are they to advise?" he asked.
He alleged that a few days ago two senior Congress leaders tried to "pressurise" the Rajya Sabha Chairman over the party's symbol case.
"Few days ago, two senior Congress leaders met the Vice President at a dinner party and requested him to help in the Sharad Yadav matter. Trying to influence the matter is completely unworthy, illegal and unconstitutional," Tyagi added.
The JD(U) has witnessed a split after the Nitish Kumar faction formed an alliance with the BJP to rule Bihar in July after dumping the RJD and Congress. It has joined the BJP-led NDA.