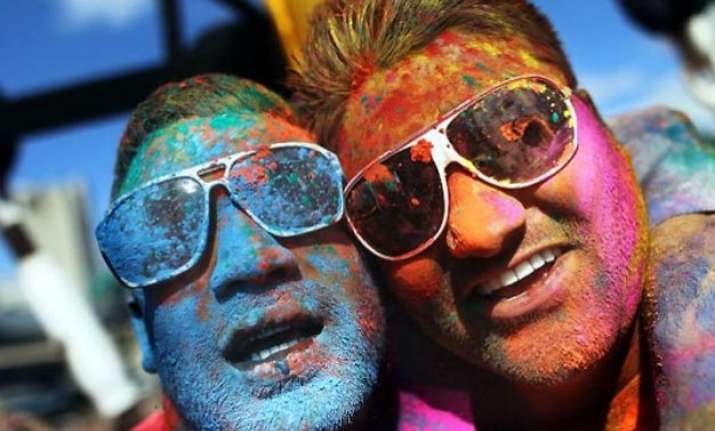 Apart from the India-Pakistan matches there's one more thing that brings out the true 'Indian-ness' from our within - and that is Holi!
No matter what age or religion, every Indian comes out on this day to sprinkle the love and frolic festivity all around.
The day is all about throwing 'gulal' and water balloons to all and strangers, savoring sweet delicacies and end up being sulking about that extra glass of 'bhaang' that we missed!
All of us are barely recognizable on Holi, but despite of those greasy colors there are certain elements that are easy to pick out from the lot, thanks to their miscreant personalities.
Check them out:
1. Early morning...oops weekly birds!
A single day allotted for the festival can't withhold their childish plans, and you'll always find them throwing water-balloons on passersby or dipping friends in mud-waters.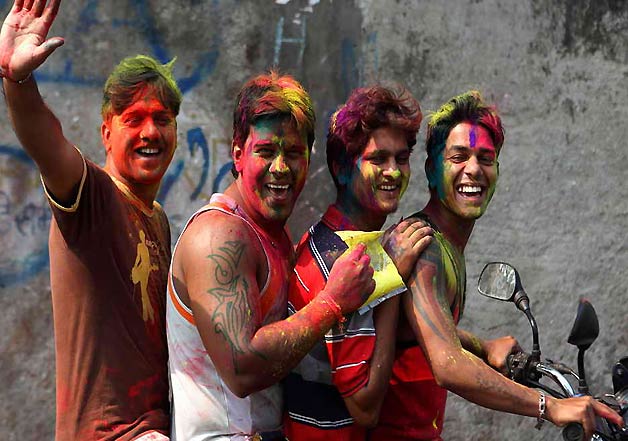 Image: lollitop.blogspot
2. Jaago mohan pyaare!
These dudes can just barely get a sleep the night before, as they whole night planning mischievous activities for the next day. They are the one who will wake you up with threats of 'gulal' on your face!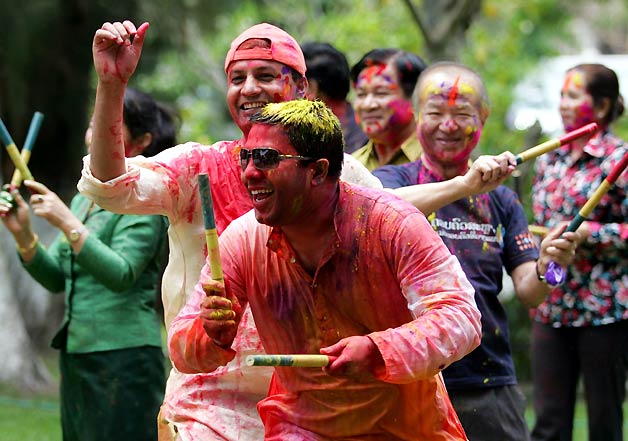 3. Mubarak ho beta!
Their generation was born to spread 'mubarakbad' on a drop of a hat.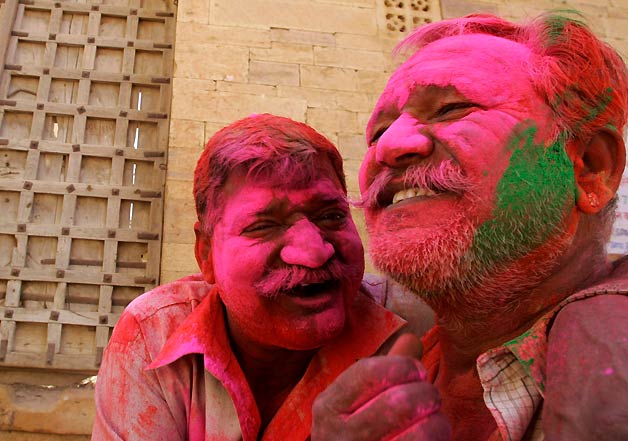 4. Snippers
They will track you silently and will you unaware, and then they would bombard you with coloured balloons, water buckets and even greasy colours.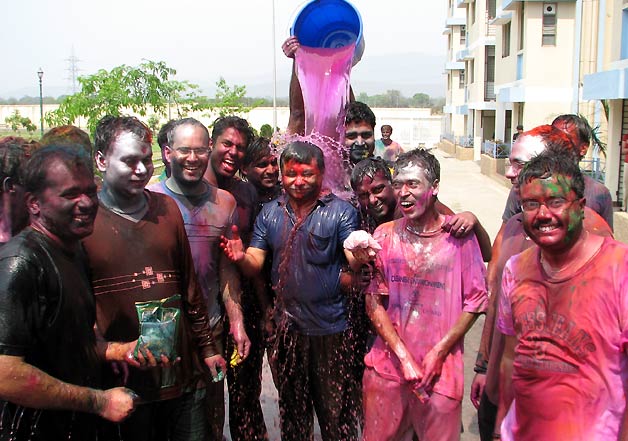 5. Egg dudes
For them Holi is about just about two colours, white & yellow and gladly they get it together in an egg and the rest is widely known!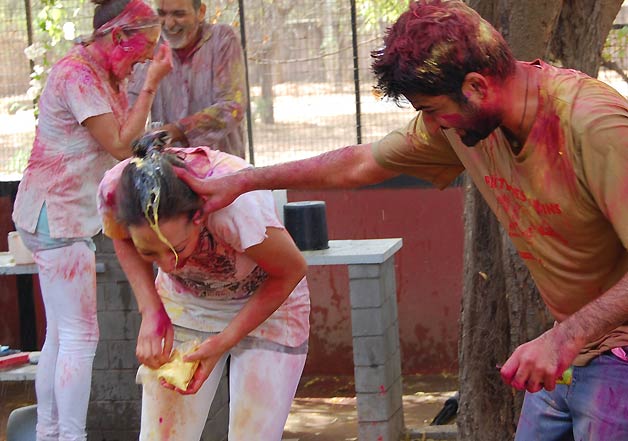 Image: StrangeCrossing

6. Wild card entries
They come unannounced just in the middle of all fun, wearing clean clothes and their audacity to demand 'not to put on' colors is the only cardinal sin which they make.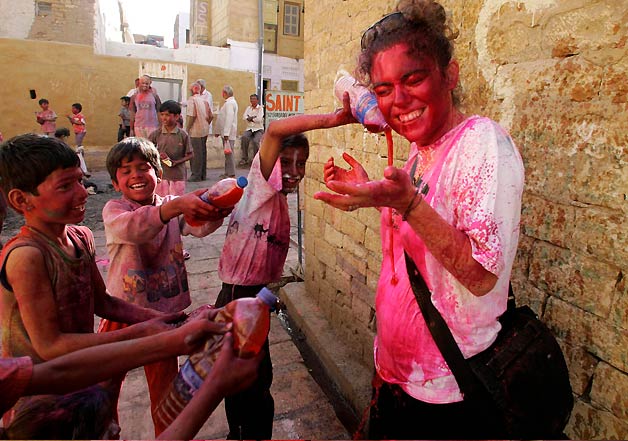 7. Mud-pool uncles
Surely with all that weight gain over the past years, they try to excuse from running from people and happily oblige to be smothered into the mud pool.
Image: StrangeCrossing
8. Foodies
Then there are ones, who amid all the fun and frolic never forget to look out for 'thandai & snacks'.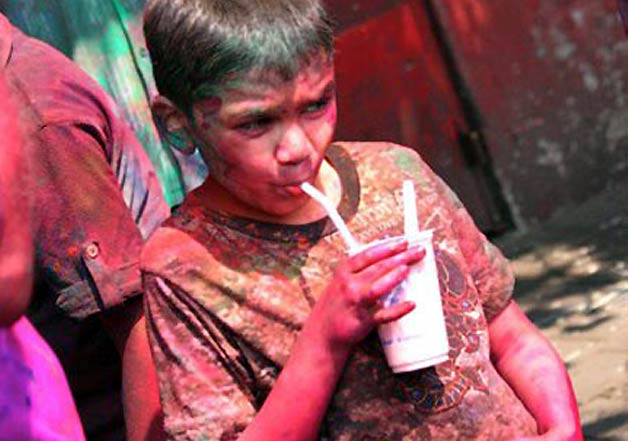 Image: Sumit Bhonsle
 
9. Beer guys
No matter how dead tired they get by the end of the day, for them the festivities can't just get over without cheering on beer!