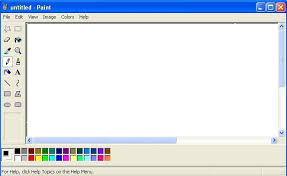 Microsoft has announced that it is considering removing the iconic 32-year-old paint feature from Windows 10 Fall Creators Update. The company announced that many features will be removed or 'deprecated'. Paint is in the 'deprecated' list, it means the software will not be in 'active development and might be removed in future releases.'
As soon as the news broke, Internet went into a nostalgic tizzy and people went into overdrive paying their tribute in most creative manner. While some lamented that it took away a part of their childhood, others were just too sad and were busy doodling on the simple software.
HYPERVENTILATING AT THE LOSS OF MICROSOFT PAINT.
Share ur fave Paint memories here for a piece and please RT!https://t.co/IfWRjJi7Ih pic.twitter.com/mnc41NKW7y

— Amelia Tait (@ameliargh) July 24, 2017
"RIP the people's Photoshop", people shared their wonderful memories of (and drawings from) Microsoft Paint: https://t.co/dw5D1TiYtC … pic.twitter.com/NyskM8LqBA

— Amelia Tait (@ameliargh) July 24, 2017
Microsoft is going to delete MS paint. Time to remove graphic designer from my Resume 😢

— Paridecay (@sarcastictroler) July 24, 2017
I remember the days of boredom & trying to cover the blank White canvas on MS paint with the smallest sized paint brush😂

— Ali (@RoyMustang786) July 24, 2017
Microsoft Paint to be killed off after 32 years. #RIPChildhood pic.twitter.com/iT4i8spxku

— Men's Humor (@MensHumor) July 24, 2017
Well good news is Windows have worked on Paint and come out with a more up-to-date  version called Paint 3D. Take a look, you'll fall in love with this too.
Microsoft Paint has come a long way. With Paint 3D, it's easy to create in the third dimension. See how: https://t.co/hNhuYCF2iK #Windows10 pic.twitter.com/O6992ZtqoH

— Windows (@Windows) July 19, 2017
Time to say goodbye to the image editing tool that helped a generation with their computer art and school work. RIP Paint, we will miss you.
For more trending news, click here and follow facebook