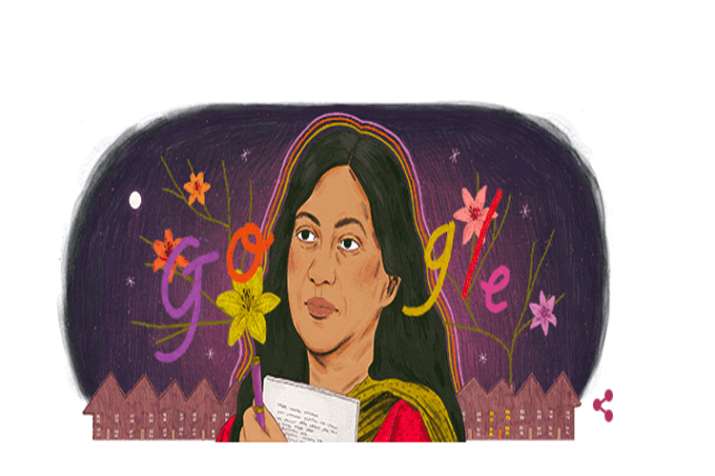 Google Doodle honoured author and poet Kamala Das on Thursday. Artist Manjit Thapp created a beautiful and colourful doodle to celebrate her great work. The lady was one of the finest poets and storytellers of the country. She wrote on many subjects like women, child care and also talked about the issues that were considered taboo during those days. The lady used to write in Malayalam and English.
The lady was born to a Hindu family on March 31, 1934 in Punnayurkulam, Kerala. The lady adopted the pen name Madhavi Kutty. She converted to Islam in December 1999 which created a storm. Kamala fell in love with the poetry from the early age. She tied the knot with Madhava Das, a banker by profession, at the age of 15. The lady released her autobiography, My Story on this day in 1976.
In 1984, the lady was honoured with Sahitya Academy Award.
Kamala passed away at the age of 75 on May 31, 2009 after suffering from acute diabetes.   
The biopic on the lady titled Aami directed by Kamal has been in limelight from quite some time. A petition has been filed in the Kerala High Court to stall the film's release. The movie features Manju Warrier.