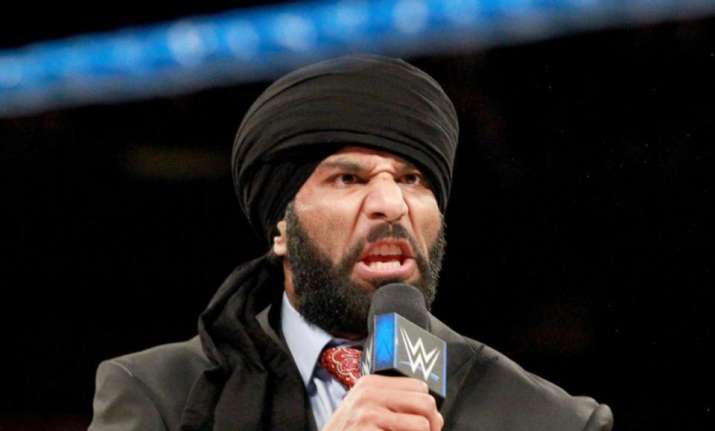 Jinder Mahal aka Yuvraj Singh Dhesi became the first person of Indian origin to be crowned the WWE Champion. The wrestler revealed to a leading daily that for him winning the hearts of his fans is the biggest challenge. He added that he wanted to prove people that he deserved to be here. Jinder, who defeated Randy Orton admitted that wrestlers from different countries are seen as outsiders as professional wrestling in the west is heavily dominated by the American wrestlers.
Jinder stated that he is an Indian and thus people considers him an outsider adding that he remains unaffected with it. He revealed that he is often booed by his fans but this encourages him to do better.  Jinder stated that he wants to be remembered as one of the greatest WWE Champions and also wants to beat his competitors in India in front of the Indian fans.
Jinder also spoke about another big Indian name in the wrestling world, The Great Khali saying that he is just like her elder brother. He added that Khali made India proud for years and now it is his time to fill his shoes.