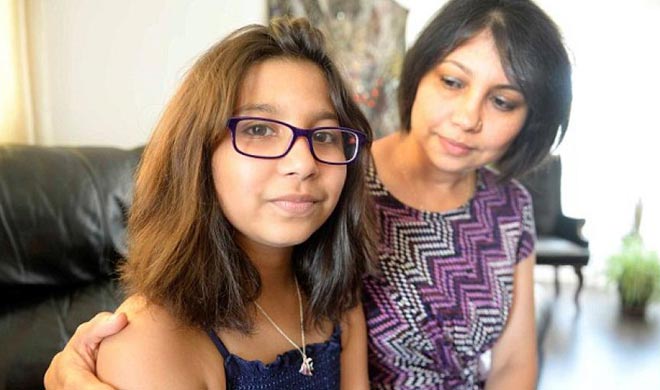 New Delhi: There is common belief that every time you sneeze, someone is remembering you. Sounds sweet! But what if you got to sneeze for thousand times in a day?
Scary, right?
But this nightmare has turned into reality for a nine-year old girl, who sneezes for around 8,000 times a day.
Yes! You read that right.
Ira Saxena, from Colchester, England, has been suffering from a rare health disorder which has left the doctors baffled.
According to the media reports, it all started three weeks ago when she woke up one fine day. Sneezing hasn't stopped since then. Her mother told local media that earlier these fits started slowly, but now they have become more constant and violent.
Doctors are confused about the mystery of the disease and are not able to cure it either.
"She is not allergic to anything and has been given steroids, antihistamines and a nasal spray, but she is not responding to anything. The doctors are saying it is possibly an incorrect signal being sent from her brain or a tic but nobody can be sure," Ira's mother told a leading daily.
While this has become a huge problem for this little girl, the only time the sneezes stops is when she sleeps. Though, it's a relief that Ira has sound sleep, but the sneezes start over as soon as she wakes up.