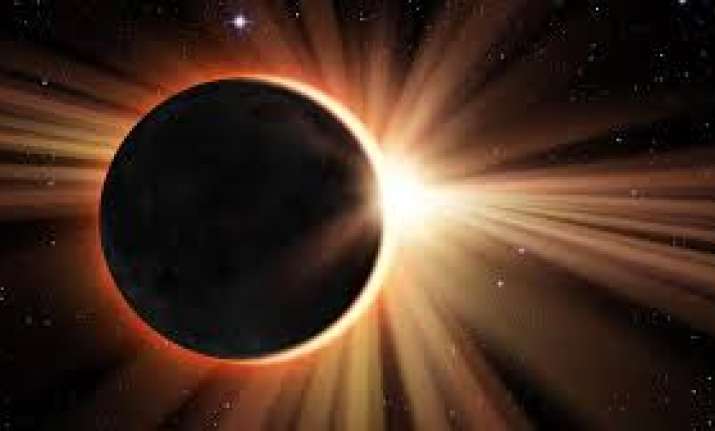 August 21, 2017 is a celebration for North America as people will witness the rare phenomenon of complete solar eclipse. Occurring after almost a decade, it has been termed as 'The Great American Eclipse'. The awe-inspiring phenomenon will be viewable across 14 US states and has created a lot of buzz and excitement among masses. Scientists are taking it as an opportunity to learn more about the outer realm of the sun known as corona. In US, people who are in eclipse path are busy participating in concerts and pre-eclipse events. There has been so much fuss about it that it has aroused curiosity of those who are not even interested in astronomical events. Last such celestial event was recorded in 1979 in US but was visible only from Pacific northwest. However, eclipse like this happened in 1918 when total solar eclipse covered almost entire country.
Here are some interesting facts related to August 21 solar eclipse
America in darkness
Whole of US will experience night-time in day over the span of 100 minutes. At least two minutes of darkness will be seen in each of the 14 states including Madras and South Carolina, however, partial eclipse will be witnessed across North America. Road saw more traffic as people are moving towards the spots from where they can have the best view of the eclipse. In Carbondale which is falling in the path of totality, at least 15,000 are expected to flock in football stadium to experience the rare event. The tiny town of Madras in Oregon which has population of mere 7000 is expected to swell to approx 1 lakh as people are coming together to have a glimpse of the eclipse
Android O will be launched
Google will launch the highly-anticipated Android O on August 21 at an event in New York. Coinciding the launch of operating system with solar eclipse Google has introduced an eclipse-themed teaser website to mark the countdown. There has been lot of speculation going on social media regarding the naming of new OS as Android O. The final version will have many improved features such as enhanced battery life, better audio and connectivity, faster boot time, enhanced notifications, etc.
Total Solar Eclipse is not that rare!
Total solar eclipse happens every 18 months somewhere on the earth- most probably over oceans as maximum part of the earth is covered with water. Hence, it is not visible to humans, however, it occurs after every 350 years at the place where you stay.
Temperature plummets
With onset of total solar eclipse, mercury will plummet. According to meteorological experts, places falling under umbra will feel the drop in temperature by 10 degree while regions coming under partial eclipse will experience the fall by three-five degree
Luxury flights for eclipse chasers
Astronomy enthusiasts are ready to spend whopping amount only to have two minutes glimpse of the phenomenon which last occurred 99 years ago. People in US are being offered luxury flights to the locations from where they can have the magnificent view of the eclipse. A U.S. private-jet operator, Million Air has launched an offer for $10,000 per seat which is equivalent to approx Rs 64,000, in which customers will be taken to remote airports to watch the eclipse seated on lawn chairs near the plane's wings. Not only this, an astronomer will be available to explain the celestial phenomenon and one can also view solar flares through telescope.
NASA to launch bacteria-filled balloons
While eclipse mania has engulfed the whole of US, scientists of NASA are ready for a big experiment that will help mankind to know better about Mars. NASA in collaboration with Montan State University will launch at least 75 balloons with cameras and trackers out of which 34 balloons will have metal tags laced with bacteria. Highly resilient strain of bacteria Paenibacillus xerothermodurans will be sent into the stratosphere to examine how they react to the Mars-like environment.
Effects on animals
There will be change in behaviour in hippopotamus, bugs, birds and fish during the eclipse. Birds will stop chirping while owl will become more alert as they will think it's night. Dragonflies and ants may start looking for a place to hide. Unusual behaviour in pets can also be noticed as they might become bit nervous or fall sleepy.
Superstition around solar eclipse
Hindus skip food during any eclipse because as per the mythology eclipse is seen as a bad omen. Therefore, they avoid eating anything during that period and also dispose prepared food. According to belief that is prevalent in India and Mexico, pregnant women should not step outside during the eclipse as it may cause facial deformities or birth mark to the baby. Some Italians believe that flowers planted during the solar eclipse will bloom into much vibrant and beautiful flowers than others.
Bonnie Tyler to sing 'Total Eclipse' hit during eclipse
Some cruise passengers will have the ultimate soundtrack for Monday's solar eclipse when Bonnie Tyler sings her hit "Total Eclipse of the Heart" on board.
Royal Caribbean says the Welsh singer will be backed on the power ballad by Joe Jonas' band DNCE for a performance in an outdoor theater on its ship Oasis of the Seas as part of a "Total Eclipse Cruise."The ship leaves from Florida on Sunday. It will sail through the Caribbean toward St. Maarten on Monday when the moon passes in front of the sun. A total eclipse will be viewable in a narrow band across the sea.
"Total Eclipse of the Heart" topped the Billboard charts for four weeks in 1983. DNCE is best known for its 2015 hit "Cake by the Ocean."
 
You can watch solar eclipse on TV, online
NASA is all set to live stream the eclipse beginning at 1 pm that will also include pictures from satellites, special telescopes, high-altitude balloons and research aircraft. CNN will also do two hours of live streaming and reporting from various parts of United States. One step ahead, The Weather Channel will begin its coverage from early morning at 6 am which will continue throughout the entire day. Science Channel will have live coverage from Oregon and Madras for four hours including commentary from experts.
Also read: Total Solar eclipse today: How to watch in India, when, where; here's all you need to know
After the Solar eclipse, you can share your videos and pictures on our Facebook page.