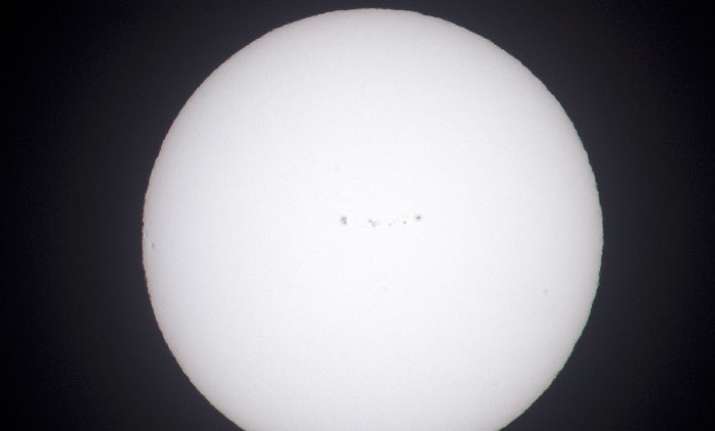 Millions of Americans will witness a total eclipse of the sun on Monday. The eclipse that will occur after 99 years, is said to be the most watched and most photographed eclipse ever. The total eclipse will race through 14 states on Monday and will only last for two minutes and 40 seconds. Total solar eclipses are rare and thus people are excited to witness it. The last one occurred in United Sates in 1979. This is known to all that there are many questions and superstitions linked with it. Let's find out if what is going to be the effect of this solar eclipse.
How to Watch Solar Eclipse in India
The total solar eclipse won't be visible in India as its timing will be 9:15 pm to 2:34 am. According to NASA, the timing of the eclipse will be 1 pm EDT or around 9.50 PST.
Celebrate Monday's #Eclipse2017 with a new @Twitter hashtag emoji of totality, when the Moon blocks the Sun: https://t.co/Gl0JYISHDy pic.twitter.com/soo8IkehdY

— NASA (@NASA) August 17, 2017
Where to watch Solar Eclipse
NASA will have the live streams of the eclipse on its Twitter, Facebook and YouTube page. CNN will cover the event from different parts of United States. NASA will telecast four hour show from 11:45 a.m. - 4:15 p.m. EDT.
You can watch the live programme here: Facebook live, Live Stream Page, Youtube.
NASA EDGE willhave a second programme of  4 hour, 30 minute and will include scientists' interviews, opinion on social media and educational activities.
Coast-to-coast on Aug 21, NASA will cover the total solar eclipse from the ground, air, space and more: https://t.co/A1LdWj6r3u #Eclipse2017 pic.twitter.com/XyDjoAHL1B

— NASA (@NASA) August 20, 2017
Eclipses are hazardous to health
An eclipse means the passing of moon between the Sun and the earth blocking the sunlight. It is harmful to look directly at the sun without protective sun glasses. Experts say that watching the eclipse with naked eye can burn retina and lead to temporary or permanent vision impairment. According to doctors, symptoms starts 12 hours after watching the eclipse and then the person will feel blurred vision after waking up.
Thus, people have to take some precautions in order to view the moon block out the sun.
NASA has explained in its website that the only way to be safe from the eclipse is to use special-purpose solar filters like eclipse glasses.
In the path of Eclipse
Millions of Americans converged on a narrow corridor stretching from Oregon to South Carolina to watch the moon blot out the midday sun Monday for a wondrous couple of minutes in the first total solar eclipse to sweep coast to coast in 99 years. Veteran eclipse watchers warned the uninitiated to get ready to be blown away. Planetariums and museums posted "Sold out of eclipse glasses" on their front doors. Signs along highways reminded motorists of "Solar Eclipse Monday," while cars bore the message "Eclipse or bust."
With 200 million people within a day's drive of the path of totality, towns and parks braced for monumental crowds. It's expected to be the most observed, most studied and most photographed eclipse ever. Not to mention the most festive, what with all the parties.
For more trending stories, visit our Facebook Page.