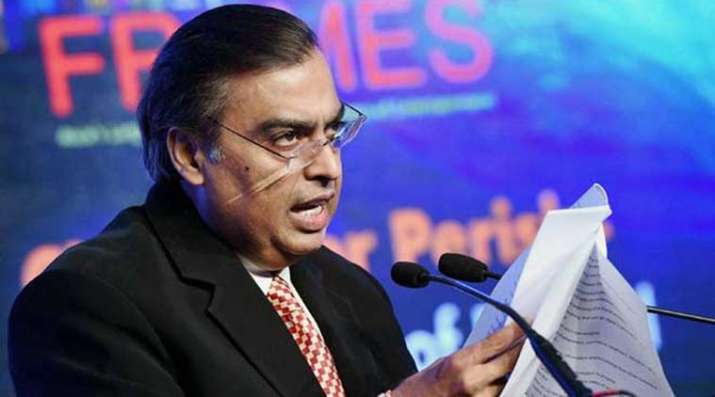 India might not be the one of the world's richest countries, but it has produced some of the richest businessmen.The country is home to thousands of millionaires, most of whom are business tycoons. Mukesh Ambani, Gautam Adani, Azim Premji and Vijay Shekhar Sharma are some of the finest businessmen in India. They are also credited for having reduced the employment woes of the youth to a certain extent.
Let's look at the profiles of the ten successful businessmen of India.
Mukesh Ambani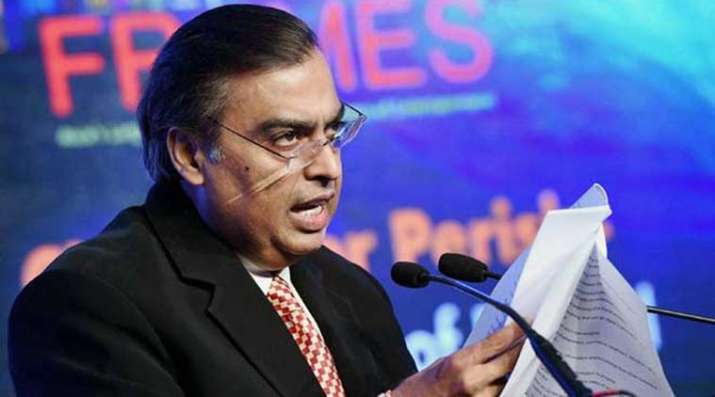 ​
Mukesh Dhirubhai Ambani is an Indian business magnate, the chairman, managing director, and the largest shareholder of Reliance Industries Limited (RIL), a Fortune Global 500 company and India's most valuable company by its market value. He is the top Indian richest man for the ninth consecutive time in the forbes list. He is also the richest man in Asia with estimated worth of about US$47.3 billion. Apart from being a stalwart in the oil and gas sector, his company Reliance Communications has given nightmares to other telcos. 
Mukesh Dhirubhai Ambani was born on 19 April 1957 to Dhirubhai Ambani and Kokilaben Ambani in Aden, Yemen. He has three siblings, a younger brother, Anil Ambani and two sisters Dipti Salgaoncar and Nina Kothari.
He attended the Hill Grange High School at Peddar Road, Mumbai, along with his brother and where Anand Jain, his close associate, was his classmate. He received his BE degree in Chemical Engineering from the Institute of Chemical Technology(UDCT), Matunga. Mukesh later enrolled for an MBA at Stanford University but withdrew in 1980 to help his father build Reliance, which at the time was still a small but a fast growing enterprise.
Azim Premji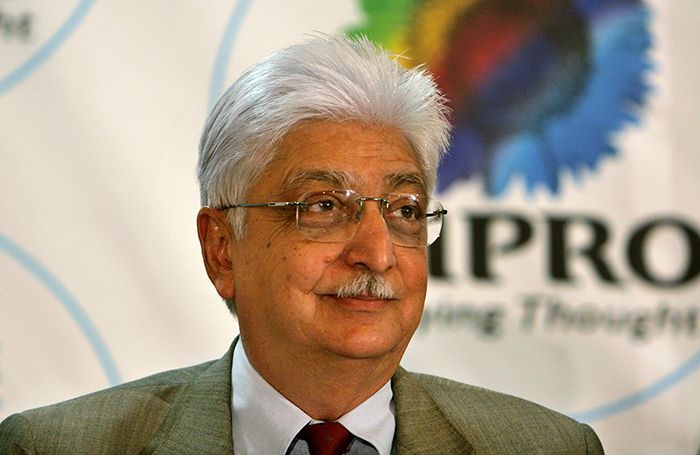 ​
Azim Premji is an Indian business tycoon, investor, and philanthropist, who is the chairman of Wipro Limited. He is informally known as the Czar of the Indian IT Industry. He is currently the second richest person in India with an estimated net worth of US$20.3 billion.  Premji started his company Wipro as vegetable product manufacturer with vegetable oil as its main product. 
In 2013, he agreed to give away at least half of his wealth by signing The Giving Pledge. Premji started with a $2.2 billion donation to the Azim Premji Foundation, focused on education in India.
Premji was born in Bombay, India in a Nizari Ismaili Shia Muslim family with origins from Kutch in Gujarat. His father was a noted businessman and was known as Rice King of Burma. After partition, when Jinnah invited his father Muhammed Hashem Premji to come to Pakistan, he turned down the request and chose to remain in India.
Premji has a Bachelor of Science in Electrical Engineering degree (equivalent to a Bachelor of Engineering degree) from Stanford University, USA. He is married to Yasmeen. The couple have two children, Rishad and Tariq. Rishad is currently the Chief Strategy Officer of IT Business, Wipro.
Lakshmi Niwas Mittal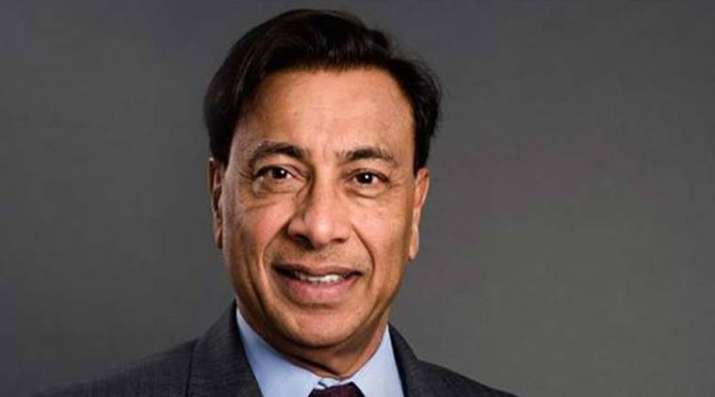 Lakshmi Niwas Mittal is an Indian steel magnate and Zamindar, based in the United Kingdom. He is the chairman and CEO of ArcelorMittal, the world's largest steelmaking company. Mittal owns 38% of ArcelorMittal and holds an 11% stake in Queens Park Rangers F.C. He is the 6th richest man in the world. He is also the board member of global investment banking company, Goldman Sachs. 
He sits on the World Steel Association's executive committee, and is a member of the Global CEO Council of the Chinese People's Association for Friendship with Foreign Countries, the Foreign Investment Council in Kazakhstan, the World Economic Forum's International Business Council, and the European Round Table of Industrialists.
Mittal studied at Shri Daulatram Nopany Vidyalaya, Calcutta from 1957 to 1964. He graduated from St. Xavier's College, Calcutta, with a B.Com degree in the first class from the University of Calcutta.
Pallonji Mistry​
Pallonji Mistry is an Indian billionaire construction tycoon and chairman of Shapoorji Pallonji Group who is an Irish citizen since 2003. According to Forbes, his wealth is estimated to be US$16.9 billion as of September 2016. With his 18.4% stake in Tata Sons, he is the largest individual shareholder in India's largest private conglomerate, Tata Group, the primary shareholder of which is the Tata philanthropic Allied Trusts, with 66 per cent controlling interest.
Pallonji Mistry is a Parsi whose ancestors are believed to have migrated to Mumbai from Vesa, Gujarat. Mistry was educated at the Cathedral & John Connon School, followed by Imperial College London.
In 2003, Pallonji gave up his Indian citizenship to become an Irish citizen "on the basis of his marriage to an Irish-born national", Pat (Patsy) Perin Dubash, who was born in September 1939 in Hatch Street Nursing House in Dublin.
Shiv Nadar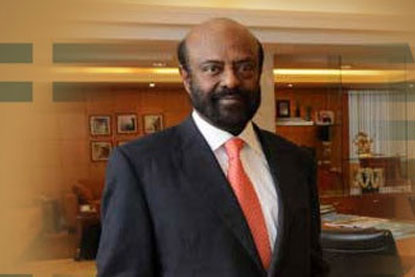 Shiv Nadar is an Indian billionaire industrialist and philanthropist. He is the founder and chairman of HCL and the Shiv Nadar Foundation. Nadar founded HCL in the mid-1970s and transformed the IT hardware company into an IT enterprise over the next three decades by constantly reinventing his company's focus. In 2008, Nadar was awarded Padma Bhushan for his efforts in the IT industry.
Nadar was born in 1945 in Moolaipozhi Village, about 10 kilometres (6.2 mi) from Tiruchendur in Thoothukudi district (present), Tamil Nadu, India. 
Nadar studied at Town Higher Secondary School, Kumbakonam. He was admitted into the first form (Sixth Standard) in June 1955 and continued his education in Town High School until June 1957. Later, he joined to Elango corporation Higher secondary school, Shenoy Nagar, Madurai for his higher school studies. Nadar received a pre-university degree in the American College, Madurai and a degree in Electrical and Electronics Engineering from PSG College of Technology, Coimbatore.
Adi Godrej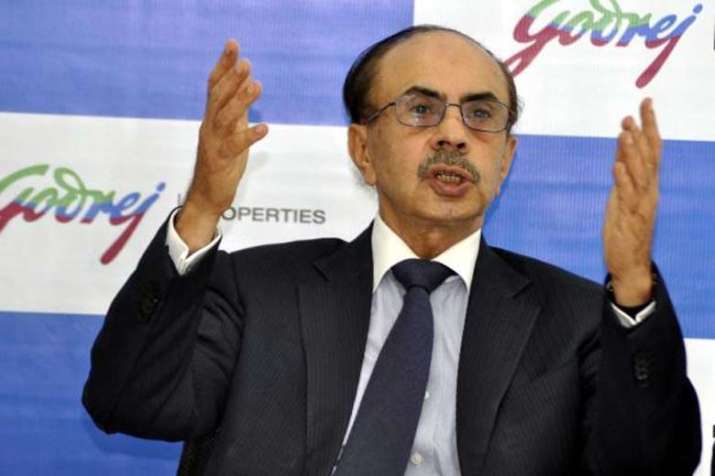 ​
Adi Godrej is an Indian billionaire industrialist and businessman, head of the Godrej family, and chairman of the Godrej Group. As of 2018, he has a net worth of US$2.9 billion.
Godrej completed his schooling at The Cathedral & John Connon School. He earned an undergraduate degree from HL college and an MBA from the MIT Sloan School of Management, where he was a member of the Pi Lambda Phi fraternity and a member of Tau Beta Pi.
He has been president of several Indian Trade and Industrial Bodies and associations.
He is the chairman of the Indian School of Business since April 2011. and was elected as the president of Confederation of Indian Industry (CII) for the year 2012-13. He has been a member of the Dean's Advisory Council of the MIT Sloan School of Management, Chairman of the Board of Governors of the Narsee Monjee Institute of Management Studies.
Dilip Shanghvi
Dilip Shanghvi is an Indian billionaire businessman and one of the country's richest people. He founded Sun Pharmaceuticals. The Government of India awarded him the civilian honour of the Padma Shri in 2016. India Today magazine ranked him 8th in India's most powerful people of 2017 list. His net worth is 1,160 crores USD.
Dilip Shanghvi is a Gujarati who was born in small town of Amreli in Gujarat to Shantilal Sanghvi and Kumud Sanghvi. Shanghvi earned a Bachelor of Commerce degree from the University of Calcutta.He spent his childhood and college life in Calcutta, with his parents, who lived in Burrabazar locality of town. He is an alumnus of J. J. Ajmera High School and Bhawanipur Education Society College, from where he did his schooling and graduation, respectively.
He is a Padma Shri Award winner.
Kumar Mangalam Birla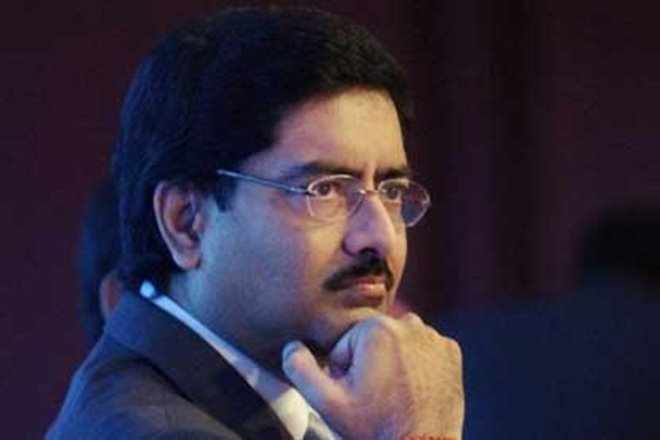 Kumar Mangalam Birla is an Indian industrialist and the chairman of the Aditya Birla Group, one of the largest conglomerate corporations in India. He is also the chancellor of the Birla Institute of Technology & Science, and the chairman of the Indian Institute of Technology Delhi and Indian Institute of Management Ahmedabad. His net worth is US$12 billion.
Birla is a fourth-generation member of the Birla family from the state of Rajasthan. He was born in Kolkata and raised in Mumbai. He has a Bachelor of Commerce degree from H.R. College of Commerce and Economics, MBA degree from London Business School, where he is Hon. Fellow and CA (Chartered Accountant) from ICAI (India).
Birla took over as chairman of the Aditya Birla Group in 1995, at the age of 28, following the death of his father Aditya Vikram Birla. During his tenure as chairman, the group's annual turnover has expanded from US$3.33 Billion in 1995 to US$41 billion in 2015.
Gautam Adani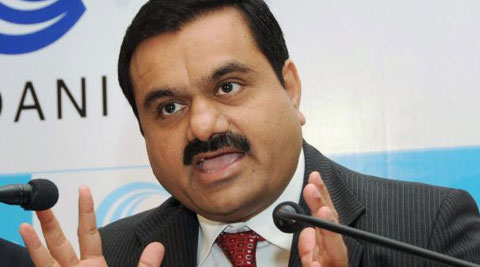 ​
Gautam Adani is an Indian industrialist who is the chairman and founder of the Adani Group -- an Ahmedabad-based multinational conglomerate involved in port development and operatorions in India. Adani is the president of the Adani Foundation, which is primarily led by his wife, Priti Adani. His net worth is US$7.09 billion.
 He has a 66% stake in Adani Ports & SEZ Limited, 75% stake in Adani Enterprises, 73% stake in Adani Power, 75% stake in Adani Transmission. In 2017, he was ranked as the 4th most powerful person in India by India Today.
Gautam Adani was born on 24 June 1962 in a Bania family to Shantilal and Shanti Adani in Ahmedabad, Gujarat. He was educated at Sheth Chimanlal Nagindas Vidyalaya school in Ahmedabad. He enrolled in a bachelor's degree in commerce at Gujarat University, but dropped out after the second year.
Vijay Shekhar Sharma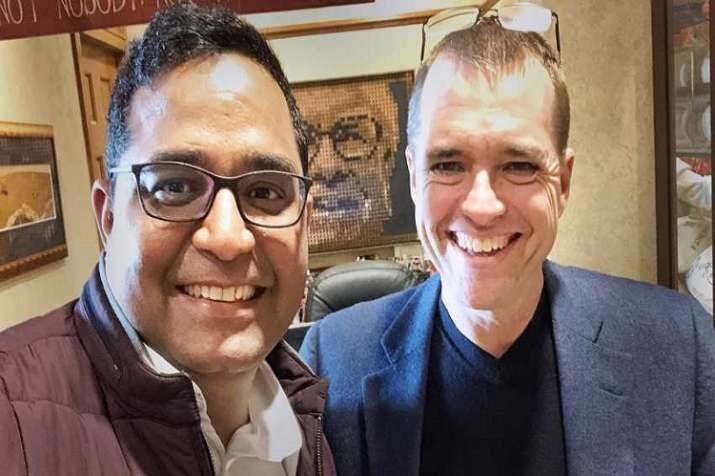 Vijay Shekhar Sharma is an Indian billionaire businessman. He is the founder of mobile payments company Paytm. Sharma was ranked as India's youngest billionaire in 2017 by the Forbes with a net worth of $2.1 billion.
Sharma was born in Aligarh, Uttar Pradesh. He cites Alibaba's founder Jack Ma and Masayoshi Son of Softbank as his inspirations. He started college at Delhi College of Engineering at the age of 20. In 1997, while in college, he started the website indiasite.net, and sold it two years later for $1 million.
He has won several awards like "CEO of the Year" by the SABRE Awards, The Economic Times, Entrepreneur of the Year and The Exchange4media Group, Impact Person of the Year.