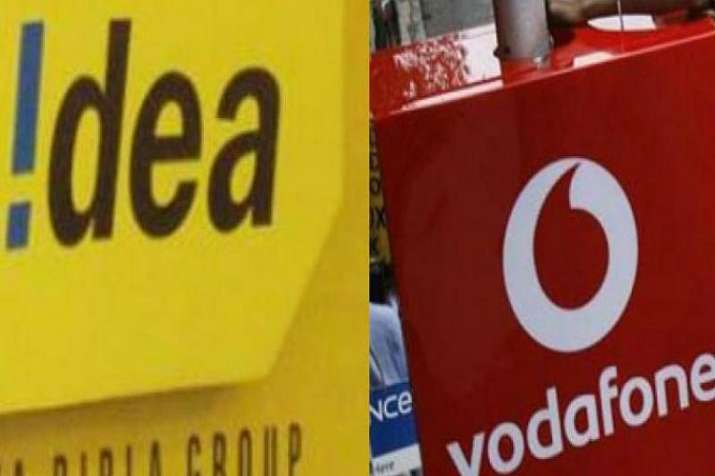 The Idea-Vodafone merger is definitely one of the biggest deals in the telecom industry so far. The merger, expected to be completed by 2018 marks the first consolidation in the domestic telecom market since the entry of Reliance Jio which has posed as formidable competition against the existing players. Earlier on Friday, the Aditya Birla group firm said that the new entity born out of the Idea-Vodafone merger is proposed to be named Vodafone Idea. 
Here's all that need to know about the merger:
1. The merger is expected to be completed in 2018. 
2. The approval for merger by the Department of Telecom is in final stages. Post appoval and the fresh issuance of the certificate of the incorporation by the Registrar of the Companies, the old name "Idea Cellular Limited" will be replaced by "Vodafone Idea Limited".
3. Once the merger is complete, the entire business of Vodafone India and Vodaone Mobile Services - excluding Indus Towers' investment, international assets and IT platforms - will vest in the company. 
4. Vodafone will own 45.1% of the combined company after transferring a 4.9% stake to the Aditya Birla Group for $579 million in cash, concurrent with completion of the merger. The Aditya Birla Group will own 26% of the combined company and Idea's shareholders the remaining 28.9%.
5. The merged entity will become the world's largest telecom operator and a leading communications provider in India "with almost 400 million customers, 35% market share, and a 41% revenue market share," according to Vodafone India
6. The combined company will have sufficient spectrum to compete effectively with the other major operators in the market. It would hold 1,850 MHz, including circa 1,645 Mhz of liberalised spectrum acquired through auctions. It will be capable of building substantial mobile data capacity, utilising the largest broadband spectrum portfolio with 34 3G carriers and 129 4G carriers across the country.
7. The merged entity will leverage Idea's leadership in semi-urban and rural telecom markets and Vodafone India's strong presence in metro cities to cater to a pan-India audience and allow for nationwide leadership within Indian Mergers & Acquisitions (M&A)  guidelines.
8. Ahead of the merger transaction, Vodafone and Idea intend to sell their standalone tower assets and Idea's 11.15% take in Indus Towers to reduce leverage in the combined company. 
9. The transaction will cut Vodafone Group's net debt by nearly Rs 54,552 crore.
10. The merged entity will be jointly controlled by Vodafone India and the Aditya Birla Group.
11. While the Aditya Birla Group will have the sole right to appoint the Chairman (as one of its three directors. Accordingly, the Group's chairman Kumar Mangalam Birla will be the chairman of the combined entity. However, vodafone will have the sole right to appoint the chief financial officer. The COO and CEO for the merged entity will be jointly picked by Vodafone and Idea.