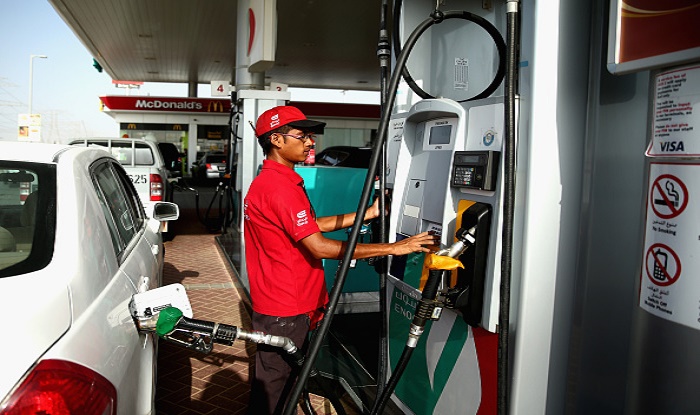 Petrol prices were reduced for the sixth consecutive day on Tuesday across all cities. Delhi and Kolkata saw a reduction of 14 paise while there was a reduction of 18 paise in Mumbai and 15 paise in Chennai. 
Now the cost of petrol in the metro cities is Rs 75.55 per litre in Delhi, Rs 78.23 per litre in Kolkata, Rs 83.12 per litre in Mumbai and Rs 78.40 per litre in Chennai. 
Diesel has also got cheaper by 10 paise in Delhi, Chennai and Kolkata and by 12 paise in Mumbai. Now the cost of Diesel on per litre basis in Delhi is Rs 67.38, Rs 69.93 in Kolkata, Rs 71.52 in Mumbai and Rs 71.12 in Chennai.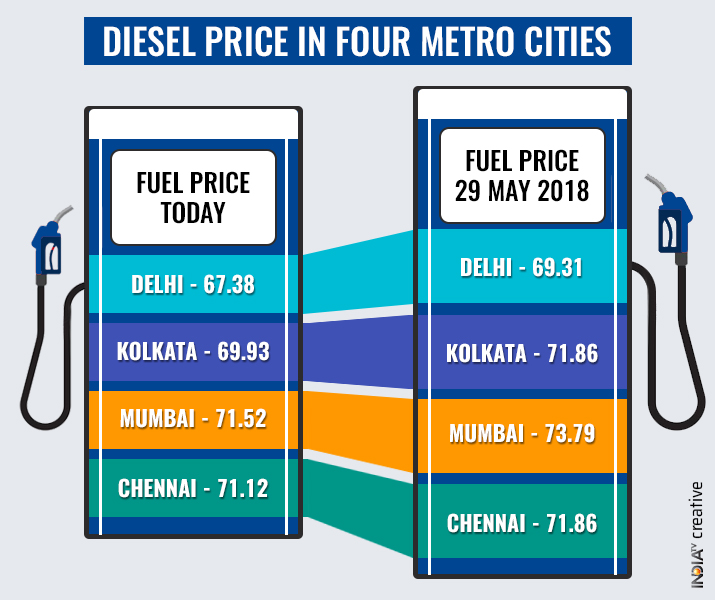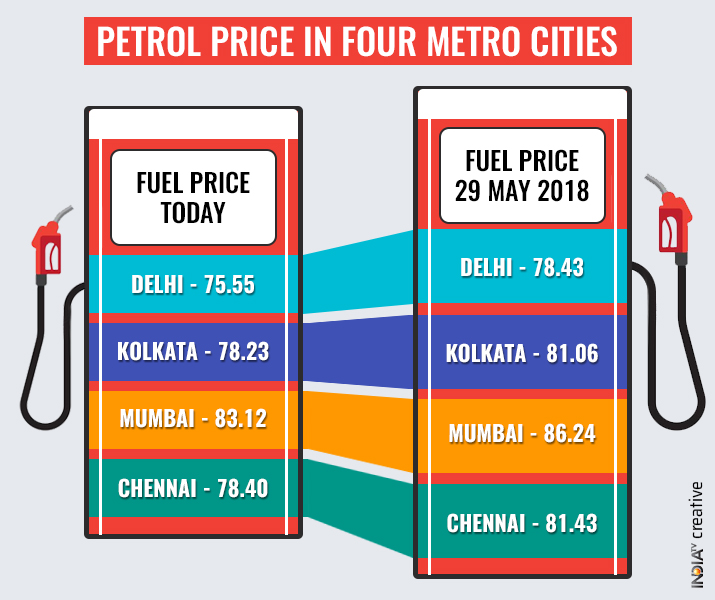 This was the sixth consecutive day of reduction in fuel price. However, the price of crude oil increased in the international market on Tuesday due to Libyan oil exports.