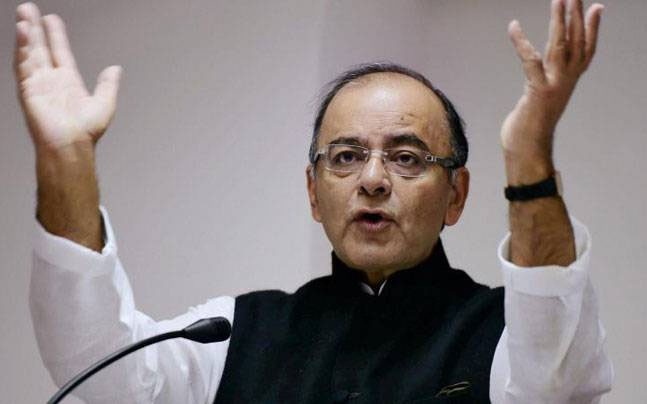 Finance Minister Arun Jaitley on Wednesday said that the Union Cabinet has approved amendments to the Insolvency and Bankruptcy Code (IBC) with changes that are designed to prevent wilful defaulters from bidding for stressed assets.
"Some changes have been proposed to the Insolvency and Bankruptcy Code and since these are being done by ordinance, we cannot give the details of the proposals that the cabinet has recommended to the President," he said.
The amendments will stop wilful defaulters from buying stressed assets that they previously owned, reports said.
According to sources, the ordinance will be presented in the forthcoming winter session of Parliament, which is scheduled to be held in December-January.
Earlier this month, the government had announced that insolvent corporates seeking a resolution plan under the new law will now be subject to more stringent tests regarding creditworthiness and credibility by the Insolvency and Bankruptcy Board of India (IBBI).
The IBBI has strengthened its due diligence framework by making amendments to the Insolvency and Bankruptcy Code, 2016, a Corporate Affairs Ministry statement said. "Now prior to approval of a resolution plan, the resolution applicants, including promoters, will be put to a stringent test with respect to their creditworthiness and credibility by the Committee of Creditors," it said.
"Amendments to the IBBI (Insolvency Resolution Process for Corporate Persons) Resolution Process, 2016, impose a greater responsibility on the resolution professionals and the Committee of Creditors in discharging their duties," it added.
The revised regulations make it obligatory to provide information about the corporate applicant, including details of antecedents "in terms of convictions, disqualifications, criminal proceedings, categorisation as wilful defaulter as per RBI guidelines, debarment imposed by (markets regulator) SEBI, if any, and transaction, if any, with the corporate debtor in the last two years".
"The Resolution Professional has to also submit details in respect of transactions observed or determined, if any, covered under Section 43 (Preferential Transactions); Section 45 (Undervalued Transactions); Section 50 (Extortionate Credit Transactions); Section 66 (Fraudulent Transactions) under Insolvency and Bankruptcy Code, 2016," it added.
- With agency inputs