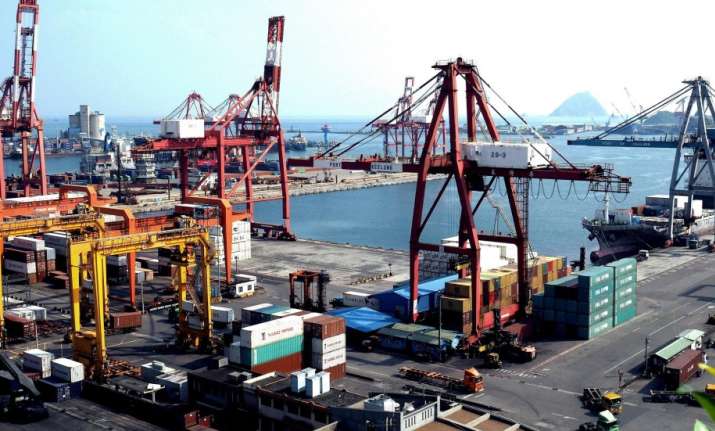 In a bid to boost domestic consumption, China on Friday announced further cuts on import taxes on a range of categories of goods amid mounting pressure from trading partners for better access to its growing market.
Effective December 1, import tariff on 187 consumer goods including avocados, mineral water and baby carriages will be slashed in a new effort to spur economic growth driven by domestic consumption and reduce reliance on trade and investment. Beijing said the move will result in tariffs for many goods coming down by two-thirds.
The average tariffs for the 187 product categories will drop from 17.3 per cent to 7.7 per cent after the cut, China's Ministry of Finance said in a statement on its website today.
The move comes amid China's criticism, particularly by European nations and the United States, with whom it has a $327 billion trade surplus. Commerce minister Zhong Shan said this month that a range of measures to open domestic markets will be taken to support demand for imports, a move that could help narrow trade gap with the US.
China reported a $510 billion global trade surplus last year, though total trade contracted in a sign of weak foreign and domestic demand.
The latest changes are meant to "enrich domestic consumption choices," the Finance Ministry statement said.
Taxes for a range of medicine products were also lowered to 2 per cent from 6 per cent, while the biggest reduction came for vermouth or similar alcohol, from 65 per cent to 14 per cent, according to the statement.
The move precedes the import fair in November next year, the first ever that China will host. More tax, fiscal and administrative initiatives aimed at helping foreign firms sell more into what is becoming a big and sophisticated consumer market, will be rolled out, minister Zhong said earlier this month.
Besides the pressure from trading partners to narrow the trade gap, China is also in the midst of a marathon effort to nurture self-sustaining economic growth based on consumer spending instead of trade and investment.
Global pressure
President Donald Trump has made narrowing the U.S. trade deficit with China a priority. The American Chamber of Commerce in China has expressed concern Trump's focus on trade in goods might distract attention from issues such as increasing foreign access to finance, health care and other industries in China's state-dominated economy.
Beijing promised Nov. 10 to gradually reduce tariffs on auto imports, though it gave no details. It was unclear how that might affect imports because most of the vehicles sold in China by global automakers are made in China.
The announcement followed a visit by Trump to Beijing during which the two sides signed a multibillion-dollar series of contracts in a tradition aimed at blunting criticism of Beijing's trade surpluses and market barriers.
Also on Nov. 10, the government announced it would lift its limit on foreign ownership of securities, fund management and futures companies from a minority stake of 49 percent to a majority stake of 51 percent and end restrictions after three years. It said a similar change would be made for life insurance companies and those restrictions would end in five years.
Dairy stocks tank
The move has triggered losses in Chinese dairy stocks with tariffs for some types of baby formula cut to zero. Inner Mongolia Yili Industrial Group Co. shed as much as 4 per cent, while China Modern Dairy Holdings Ltd. lost 2 per cent in Hong Kong.
China Mengniu Dairy Co. and Yashili International Holdings Ltd. slipped more than 1 per cent each.
Foreign products often are seen as higher quality, safer or cheaper, which has fueled a spending boom by Chinese tourists on basic goods including shoes, cosmetics and infant formula.
Beijing announced a similar tariff cut in 2015 for imported clothes, shoes and other items.
Encouraging consumers to buy foreign goods from Chinese retailers instead of while traveling abroad also can help generate jobs, economist Lu Zhengwei of Industrial Bank in Shanghai told AP.
"We know that consumer products are not products of high value and we can't depend on them to achieve a fundamental turnaround for China's trade imbalance," said Lu. "But step by step, it may work if we keep doing things that are mutually beneficial to both sides and good to the markets."
(With agencies)