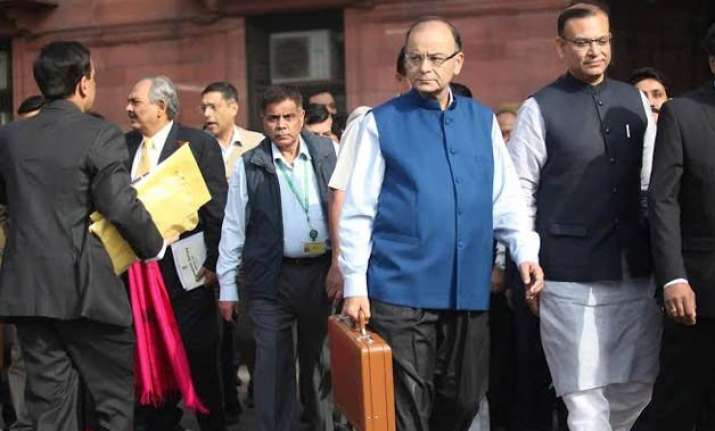 New Delhi: Industry bodies have termed the Union budget as growth oriented and also welcomed the focus on improving the lot of farmers and rural economy.
President of ASSOCHAM Sunil Kanoria said, the government has rightly realized that a sustainable and equitable growth model cannot be built as long as the rural economy is in distress.
FICCI President Harshavardhan Neotia said the Finance Minister has made a strong attempt to boost the rural economy and the infrastructure sector.
CII hailed the General Budget as well balanced and progressive. Briefing media in New Delhi, CII President Sumit Mazumdar said a lot of announcements were made in rural economy and infrastructure sectors.
CII Southern Region vice-chairman Ramesh Datla said the process of reforms and improving the ease of doing business have been carried forward but not much had been addressed on the taxation front. "From CII point we expected more... with regard to (scrapping of) MAT (Minimum Alternate Tax)," he said at a Budget viewing session organised by the industry body here.
Finance Minister Arun Jaitley, in his third successive Union Budget for 2016-17 yesterday gave relief to small tax payers, prodded the rich to shell out more while focusing on the rural economy with much higher fiscal outlays.
Industry bodies of Assam and northeast termed the union budget 2016-17 presented on Monday as a good one based on realistic projection and said it was prepared while keeping in mind the need of all sectors of society in general and particularly the rural, farming sector and the people living below the poverty level.
Prime Minister Narendra Modi said the budget has focused on development of agriculture, farmers, women and rural areas. He said, important steps have also been taken to double the income of farmers by 2022.
Union Agriculture Minister Radha Mohan Singh said that this is the first time after independence that a Budget has been made specifically for the farmers, the poor and the villages.
However, the Opposition criticised the general budget tabled in Parliament yesterday. Congress Vice President Rahul Gandhi said the Budget lacks both vision and conviction.
In a series of tweets, Mr Gandhi said, it is mere rhetoric without vision or action and can neither fool farmers nor the poor of the country.
Senior Congress leader Ghulam Nabi Azad termed the budget for 2016-17 as disappointing and said the proposals have belied the hopes of every section including industry, youth, farmers, women, traders and the common man.
CPI(M) Party General Secretary Sitaram Yechury said that the budget focuses more on foreign capital than the people.